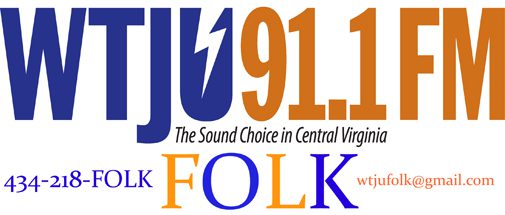 WTJU Folk Best of 2014
As 2015 kicks off, various WTJU Folk staff look back on some of their favorite 2014 releases (or in a few cases albums which arrived at WTJU in 2014).
Below are a few of the releases which found themselves onto multiple lists.  You can find links to the individual "Best of 2014" lists at the bottom of the page.

Danny Knicely (w/ Wyatt Rice and Mark Schatz)
,
Waltzing Aimee
, Self
"Danny Knicely does an all-guitar album with a couple of new acoustic music heavyweights & produces some exquisite music in the process." – Pete, Sunset Road
Bonsoir Catin
,
Light The Stars
, Valcour
"Female quartet from southwest Louisiana delivers a fantastic collection of mostly Francophone zydeco gems. Honoring the past and pushing the future." – Jay Hertel, Cosmic American Jamboree
The Stray Birds
,
Best Medicine,
Yep Roc
"This folk power trio really hit its stride on this CD and the one before it. I got to see them perform three times in 2014 and hope to catch them again soon." – Steve Kindig, Atlantic Weekly I
The Haden Triplets
,
The Haden Triplet
s, Perro Verde
"Petra, Tanya and Rachel Haden are the triplet daughters of the late jazz bass legend Charlie Haden, produced here by Ry Cooder. Close harmony singing that you could only get from sisters growing up together…think the Roches meets old-time country. Beautiful!" – Pete, Sunset Road
The Buzzard Hollow Boys, Crow Soup & Other Roadside Delicacies, Made Easy, volume 3, Self
"The Buzzards return with those down home originals and a few classics that will set your toes to tappin' and your heart-strings a-slappin'!" – Dave Rogers, aka Professor Bebop
Emily Herring
,
Your Mistake
, Self
"Excellent Texas Honky Tonk from a bold feminist." – Rebecca, Eclectic Woman Show
Sons of Bill
,
Love and Logic
, Thirty Tigers
"thoughtful, sometimes tortured tunes from our very own Americana band" – Dave Rogers, aka Professor Bebop
https://www.youtube.com/watch?v=7fk4vuWUdbQ
Katie Glassman & Snapshot, Dream A Little Dream, Self
When I was out at Folk Alliance last year, I kept finding myself drawn to this group's showcases led by two time National Fiddle Champion Glassman. – Peter Jones, Folk & Beyond
Slocan Ramblers
,
Shaking Down The Acorn
, Self
"This young Canadian bluegrass outfit offered a fresh take on tunes new and old." – Steve Kindig, Atlantic Weekly I
Darol Anger & The Furies
,
Darol Anger & The Furies
, Self
Darol put out a couple great albums last year, including another one titled,
E–And' A
. On both releases, Darol works with a mix of longtime musical friends as well as a number of students at Berklee College of Music, where he has taught the last several years. With the exception of his longtime partner, Emy Phelps, the Furies are an ever changing lineup. But as demonstrated on this album, one thing you are always guaranteed is a great sound. – Peter Jones, Folk & Beyond
Haas Kowert Tice
,
You Got This
, Self
"This trio (Brittany Haas, Paul Kowert & Jordan Tice) have always put out music at a high level individually. Together, & playing Tice's original compositions they excel." – Pete, Sunset Road
The Goodbye Girls
,
Going To Boston
, Self
"Four talented young ladies who met at Berklee College of Music in Boston, MA. Each busy with her own side projects, I just hope they find time to put out another album in the not too distant future." – Peter Jones, Folk & Beyond
Mayfly, Sweet Is The Morning, Self
"Sweet harmonies and sweet playing from this Vermont-based female duo." – Steve Kindig, Atlantic Weekly I
Red Molly
,
The Red Album
, Self
"A lovely release to celebrate 10 years of playing together." – Peter Jones, Folk & Beyond
Nate Leath & Friends, Volume 2, Patuxent
"Virtuoso fiddling from Nate Leath, friends include Rushad Eggleston, Tatiana Hargreaves & Danny Knicely on this highly listenable and largely old-time tune laden album." – Pete, Sunset Road
Love Canon
,
Greatest Hits Volume 3
, Self
Were it not for Love Canon, I would have long written off the music of the 80s. But darned if with each subsequent
Greatest Hits
release, these conservatory trained musicians don't show me that there was actual music behind those dreadful synthesizers. – Peter Jones, Folk & Beyond
Lake Street Dive
,
Bad Self Portraits
, Signature Sounds
"great pop with a hook into the sixties' sound" – Dave Rogers, aka Professor Bebop
__________________
Individual Best of 2014 Lists
Terry Carpenter, Atlantic Weekly I
Lonesome George, Cosmic American Jamboree
Rebecca, Eclectic Woman Show
Jay Hertel, Cosmic American Jamboree
Peter Jones, Folk & Beyond
Steve Kindig, Atlantic Weekly I
Steve Kindig, Radio Tropicale
Pete, Sunset Road
Ron Povich, World Turning
Dave Rogers, aka Professor Bebop
David Soyka, Jumpin' on the Bed