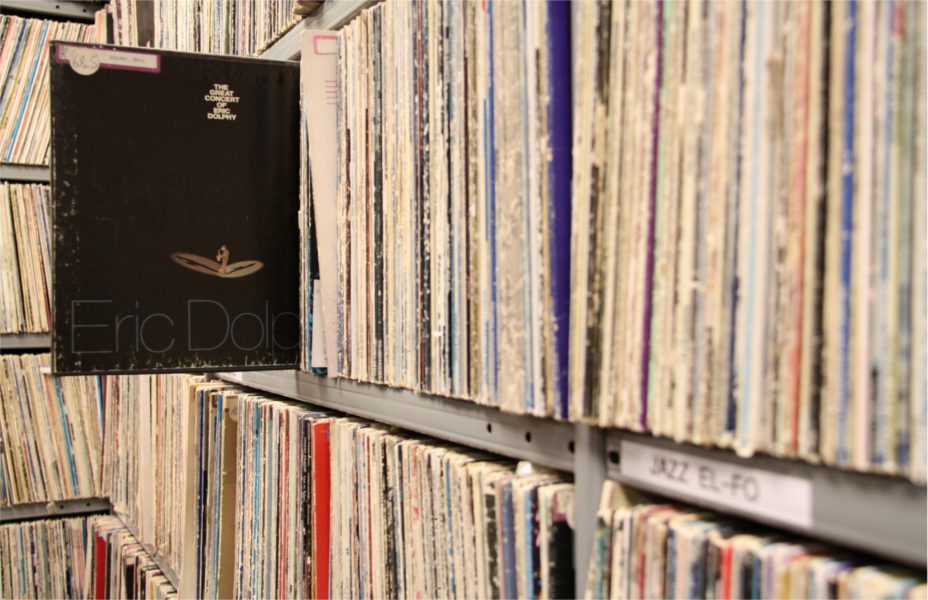 New Jazz Adds – 9/9/2015
New Jazz Adds – 9/9/2015
Eric Alexander – The Real Thing (High Note): This man is definitely a sax maniac! He plays with great tone and, like a human cyclone, when conditions are right, he covers the the soundscape with continuous waves of notes. In his own words, "We play feel-good music that is accessible, but we try to do it with the highest regard for quality…We're trying to elevate the music." The others included in "we" are Harold Mabern (piano), John Webber (bass) and Joe Farnsworth (drums) and  Pat Martino (guitar) sits in on three songs. The group is a truly outstanding combination that has played together so much in the past few years that they have an amazing collaborative as well as individual understanding of the pieces and themselves within the aggregate. Just like the title says, this is The Real Thing! Click here to sample the songs on this disc.
Bruce Forman Trio – The Book Of Forman: Formanism Volume II  (Self-produced): The liner notes for this disc really sum this group and performance perfectly: "…so in the pocket it's scary. They swing like mad, and even when they play nice it's ballsy…pushing the form not to the avant brainy outside but back to the core, where the swing is."  Bruce Forman plays fluid and grooving guitar and composed six of the eleven songs on offer. Forman is joined by Alex Frank on bass and Marvin Smitty Smith on drums. Fans of jazz guitar and melodic swinging bop should definitely check this one out. Click here for a live version of a song on this disc. Note: this  performance is not on the above disc, but it does represent the group's performance well.
Fred Hersch – Solo (Palmetto): Hersch explains this live solo piano release as a "found object" – a recording of a performance that was recorded to document the date, but not intended for public release. As he listened to the recording, he felt that this performance in August, 2014, found him "in the zone" throughout the performance. The set presents a wide range of material, including two originals and an interesting assortment of covers from "Olha Maria / O Grande Amor" (Jobim),  "The Song Is You" (Kern), "In Walked Bud" (Monk), "Both Sides Now" (MItchell) and a dazzling approach to "Caravan" (Tizol). Click here for a sample performance of "In Walked Bud". Note: This performance is not on the above disc, but is a good example of Hersch's playing.
The Hot Club Of Philadelphia – Gypsy Routes (Jazz Manouche): Attention Django fans! Here is a group formed by guitarist Barry Wahrhaftig nearly fifteen years ago to celebrate and extend the reach and influence of "gypsy jazz" as defined and popularized by Django. The Hot Club, in addition to Wahrhaftig, features Titi Bamberger on rhythm guitar, Joseph Arnold on violin and Jim Stager on bass. Along the way there are several additional performers, including Sergei Nirenburg (accordion), Zach Fay (guitar), Phyllis Chapell (vocal), Howard Alden (7 string guitar), with an augmented group featuring clarinet, cornet and drums on the final track. If you are interested in or are drawn to this style, be sure to check this disc out. It is quite good. Click here for a sample of the group's performance style. Note: This song is not on the above disc.
The Jason Klobnak Quartet – New Chapter (Self-produced): This is the second release by the Klobnak Quintet, a group based in Colorado. All songs are Klobnak originals. In addition to Klobnak on trumpet, the group features Elijah Samuels on tenor sax, Kim Bird on bass, Annie Booth on piano and Fender Rhodes, and Paul Mullikin on drums.  The group is a tight unit that swings well together on these original songs. The performance is tight and smooth throughout. Tenor man Samuels turns in an especially nice performance on his solos. Click here for a sample song from this disc.
Abbey Lincoln – Sophisticated Abby (Live At The Keystone Korner) (High Note): This set comes from a live appearance by Abbey Lincoln in 1980. She picked the songs and was supported by Phil Wright (piano), James Leary (bass), and Doug Sides (drums). These are obviously songs Ms Lincoln loved and, at times, explains her attachment, such as her identifying "The Nearness Of You/ For All We Know" as triggering her memories of Billie Holiday. The set includes two of her own compositions: "Painted Lady" and "People In Me" and even sings Stevie Wonder's "Golden Lady". Regardless of the source, the songs become Lincoln's vehicle, as is the case with all great artists. Click here to listen to a later version of Abbey Lincoln singing her original composition "People In Me". Note: This is not the version from the disc.
The Mack Avenue Super Band – Live From The Detroit Jazz Festival -2014 (Mack Avenue): This is the third incarnation of the SuperBand composed of the bandleaders of jazzers who record on the Mack Avenue label. Bassist Rodney Whitaker has been the bandleader for each of the three years of the festival and the band members include Carl Allen (drums), Aaron Diehl (piano), Tia Fuller (alto & soprano sax), Evan Perri (guitar), Kirk Whalum (tenor sax, flute) and Warren Wolf (vibes). With the exception of the opener, Herbie Hancock's "Riot", all of the songs are original compositions by band members. It's a good listen and a nice showcase for the label and city.  Click here to samples some performances from this disc.
Joe Magnarelli – Three On Two (Positone): Trumpeter Magnarelli has nine previous discs to his credit and came up playing and recording with such bands as Lionel Hampton's and Jack McDuff's, among others. In addition to his own bands, Magnarelli currently serves as an adjunct professor at the Julliard School Of Music and Rutgers University. His current band includes Steve Davis (trombone), Mike DiRubbo (alto sax), Brian Charette (organ) and Rudy Royston (drums). This disc includes four original compositions by Magnarelli and one each by Steve Davis and Mike DiRubbo. They cover two Coltrane compositions, as well as one by Cedar Walton and "My Reverie" (Debussy). The band plays solidly and cohesively and, while Magnarelli is clearly the main soloist, everyone gets a chance to shine. The music swings in a "cool" way and the whole disc is as nice on the ears as music in the groove can be.  Click here to sample music on this disc.  
Christian McBride Trio – Live At The Village Vanguard (Mack Avenue): The trio was charged up and firing on all cylinders for this performance! Christian Sands (piano) is a deservedly respected musician who plays plays well beyond his 26 years. He played at the Grammy Awards opposite Oscar Peterson with terrific depth and style. He already has four discs under his own name and completely holds his own with the world class veteran bassist McBride and drummer Ulysses Owens, Jr. The set covers a wide field from the traditional "Down By The Riverside" to classics like Ray Noble's "Cherokee" after opening with Wes Montgomery's " Fried Pies". There's a tantalizing Sands' original – "Sand Dune" – and Norman Whitfield's "Car Wash" closes this outstanding show!  Check it out!  Click here for a live version of the disc's opening track.
Perez – Patitucci – Blade – Children Of The Light (Mack Avenue): Pianist Danilo Perez, bassist John Pattitucci, and Brian Blade, the other three musicians in the Wayne Shorter Quartet for more than a decade, step out on their own with this release and it a beguiling set of eleven originals that focus on rhythm and tone in ways that lead the listener to a comfortable, almost lazy, frame of mind and then begin to shift emphasis or direction just enough to change the sonic frame and challenge the listener to reorient his/her expectations for the remainder of there song. It's rather subtle – stretching the harmony just far enough to be at odds with the main melody or the percussion to overtake the overall sound. The result is really infectious,  entertaining, and adventurous while remaining inviting. Click here for a live performance.
Lee Ritenour – A Twist Of Rit (Concord): Guitarist Lee Ritenour explains in the liner notes that his inspiration for this new disc was to return to his earliest recordings (1975's First Course) and see what he might make of those songs now. His sound is strongly reminiscent of the fusion jazz he and others were playing at that time, even as the setting shifts from a large band with brass to much smaller duo setting featuring Ritenour and Tony Pusztai (Grand Prize winner of Ritenour's six string theory competition in 2014). The larger groups are most represented (five of the twelve selections) and contributors across the disc include Michael Thompson, Wah Wah Watson and David T. Walker (rhythm or second guitar); Patrice Rushen, John Beasley, Dave Grusin, and Makoto Ozone (various keyboards, though mostly electronic); Melvin Lee Davis or Tom Kennedy (electric, acoustic bass); Ron Bruner, Jr, Chris Coleman or Dave Wecki (drums); Paulinho Da Costa (percussion); and Ernie Watts, Tom Lauer, Adam Schroeder, Bob Sheppard (tenor and bari sax); Rashawn Ross (flugelhorn, trumpet), Wendell Kelly (trombone), and Bob Sheppard (flute).  Click here for an overview of this disc by Lee Ritenour (some samples included).
Lizz Wright – Freedom & Surrender (Concord): Jazz singer Lizz Wright's new release after a 5 year absence, focuses on soul with a jazz/pop slant.  After opening with Toshi Reagan's "Freedom", she treats the listener to a series of her own songs (as sole or co-composer) with a couple of covers throw in for good measure. Her cover of the Bee Gees' "To Love Somebody" is a beautiful, gospel and soul blues rendering that may just be the best performance ever. Wright's soulfulness stays on the mellow side. Her soul sound does not step into the gospel mode.  She also has great control and is overdubbed on harmonies on several songs. Wright is supported by Kenny Banks and Pete Kuzma with (keys and Kenny Childs on one cut), Dean Parks, Jesse Harris and Larry Klein (guitar), Dan Lutz (bass), and Vinnie Colaiuta and Pete Kurpula (drums, percussion).  This disc won't necessarily "blow you away", but it certainly can sweep you off your feet and leave you in "swoon-ville". Click here to sample songs on this disc.
Kopasetically,
Bebop