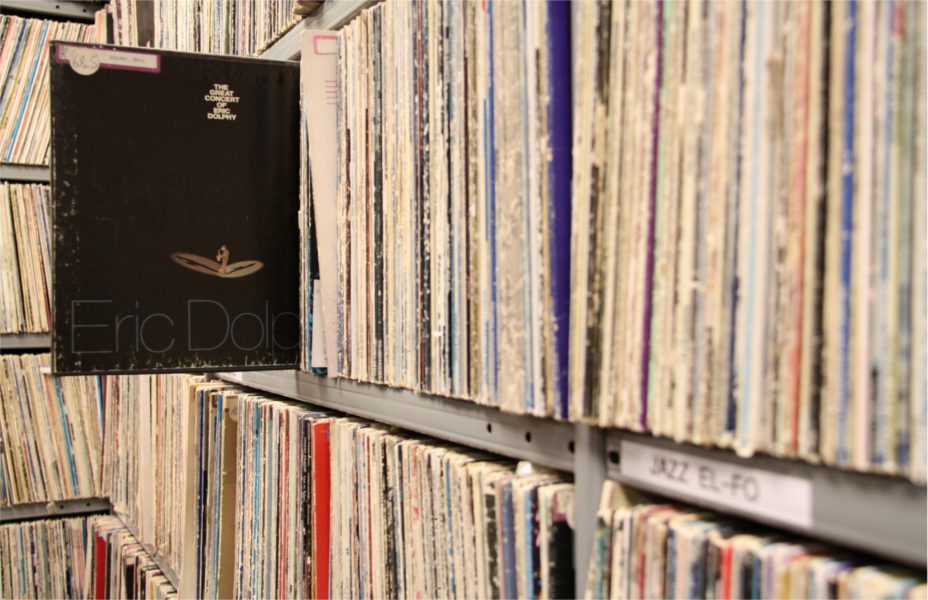 New Jazz Adds – 10/21/2015
New Jazz Adds – 10/21/2015
The Don Braden Organix Quartet – Luminosity (Creative Perspective Music): Saxophonist / flautist Don Braden, guitarist Dave Stryker, B-3 player Kyle Koeher and drummer Cecil Brooks III make up this tightly knit quartet. There are also guest appearances by trumpeter Claudio Roditi and alto sax man Sherman Irby on one song each. The music focuses on melody and positive energy and in Braden's words "…is intended to express my optimistic, go-out-and-get-it-done point of view and, I hope, to enhance similar feelings in the listener." The disc swings and seems a lot like the aural version of an early spring or fall day. Click here to listen to the title song.  
Dr. Ed Calle – Presents Mamblue (Mojito): Multi-instrumentalist / composer / bandleader Calle presents a double disc of Latin big band mambo jazz. He composed all of the songs and in addition to tenor sax, the instrument he is most noted for, plays, flute, clarinet, EWI, a variety of keyboards and sings. Calle is also one of the most recorded sax players of all time, having played on an estimated 1500 recordings! The performances are tight, melodic and infectious. Fans of Latin jazz should definitely check this set out. If you're unfamiliar with the genre, this collection would be a great introduction.  Click here to listen to the title song. 
Sullivan Fortner – Aria (Impulse): This is Sullivan Fortner's first recording as a leader and it is a dandy. He immediately kicks off with one of his five original compositions, "Aria", with a melodic and percussive blend that refuses to let the listener avoid paying attention to terrific interaction between Fortner and sax man Tivon Pennicott. The group, which also features Aidan Caroll (bass) and Joe Dyson (drums), glides through two more Fortner compositions and then unleashes a killer version of Monk's "I Mean You".  There are are several adaptations of familiar standards and a reworking of Fred Rogers' "You Are Special" that reaches well beyond the neighborhood and a couple more Fortner originals. Fortune is a bright new talent as he and the group fully demonstrate throughout this disc. The performance swings with its own rhythmic finesse and offers some strikingly lovely moments as well.  Click here to listen to the title song. 
Scott Hamilton & Jeff Hamilton Trio – Live In Bern (Capri): Despite the fact that tenor sax player Scott and drummer Jeff are both Hamiltons though not in the same family, they are certainly related musically.  Both are smooth players who like to swing and when they swing, the tempo may change but they lose their smoothness. The trio, by the way is the Jeff Hamilton Trio so the title may by a bit misleading. This is really Scott with Jeff's trio which also includes Tamir Hendelman (piano) and Christof Luty (bass). The "live" aspect also must mean that they were all together in the studio and did no overdubs. The musicians are absolutely simpatico and if you like your swing to sound relaxed with nary a bump in the road, this disc is definitely one for you!  Click here to listen to the "hottest" song on the disc. 
The Haggis Horns – What Comes To Mind (Haggis): The Haggis Horns have been causing a swirl in Leeds (yes, that one) ever since releasing their first EP in 2005. This new disc, their full length release, features nine distinct sings and one x-rated version of the opening tune. Their music is described as a combination of "… heavy breakbeat funk, soul, hip-hop and afrobeat …."  The band features Malcolm Strachan (trumpet), Rob Mitchell (alto and bari sax), Atholl Ransom (saxes, flutes), Kenny Higgins (bass), Luke Flowers (drums), Dan Goldman (keys), and Ben Barker (guitar) with featured guest vocalist John McCallum, John Turrell, and Lucinda Slim on about half of the songs. The music is catchy, upbeat and fun, perhaps lacking the funk you might expect from a NOLA band, but infectious enough on its own to make you lighten your step and swing yourself across the floor. They might be described as a present day "Average White Band" – they'll get everyone dancing and having a good time, but they don't have the deep funk of, say, "Dumpstaphunk".  They are perhaps most reminiscent of Wild Cherry's "Play That Funky Music" with the guitar paying more deference to the horns and with guest vocalists when there are lyrics. Funk fans, check them out and see what you think for yourselves. Click here to listen to samples of their songs on this disc.
Paul Hemmings – Blues And The Abstract Uke (Leading Tone): Here's something that hasn't been branded as jazz for quite a while, but which certainly qualifies (even with assured connections with folk and blues). Group leader Paul Hemming plays ukulele and is accompanied by Gaku Takahashi (bass) and Rudy Royston (drums) with a few guest appearances by Greg Tardy (tenor sax) and Curtis Fowlkes (trombone).  The songs include early blues like "Nobody Knows You When You're Down and Out" and "Sittin' On Top Of The World" as well as covers of more recent numbers ranging from Wes Montgomery's "West Coast Blues" and Jim Hall's "Careful" to original compositions by Hemmings.  There's even a really interesting version of Johnny Cash's "Folsom Prison Blues"!  If you like acoustic blues with as jazz tinge or jazz inflected folk stylings, grab this quickly! R. Crumb will certainly endorse thiss dis as soon as he hears it, but you don't need to wait for that! Friends of folk and early blues and more adventurous modernists will certainly air this disc.  Click here for a brief interview with Paul Hemmings and some brief samples from this disc.
The Vince Lewis Trio – Better Than Ever (Jim Martin Productions): This group, Vince Lewis (guitar), Rick Justice (drums), and Jim Martin (bass), began playing together in the late 60's or so. Lewis eventually left their hometown, Charleston, WV, in 1981, but returned about ten years ago. Gradually, the trio reformed and this disc is one striking piece of evidence as to how tightly they had bonded both earlier and more recently. Most of the performances on the disc were captured in one take. Lewis' guitar, especially his chording, is as fresh as ever and the bond of these longterm friends is palpable.  Mellow and swinging with a nice jazz tilt, this disc is a real treasure for fans of this older style guitar trio. Their repertoire, with a few exceptions,  is "re-jazzing" old standards, but this set does include Horace Silver's "The Preacher" and a Lewis original entitled "Sue's Waltz".  I regret that I am unable to find a sample performance of this group.
Joyce Moreno / Kenny Werner – Poesia (Pirouet): Vocalist Joyce Moreno is a Brazilian super star who has laid down her guitar and concentrated on her vocals while giving Kenny Werner (piano) the instrumental charge.  The two mesh quite well. This uncomplicated approach makes the setting more intimate than most are. Moreno's voice is sweet and clear and not overly stylized. Songs range from an original by Moreno and one composed by the duo to songs by Noel Coward and Leonard Bernstein-Betty Comden-Adolph Green and on to Abby Lincoln and a variety of Brazilian favorites. Click here to sample songs on this disc.
The New Mastersounds – Made For Pleasure (Royal Potato Family): This band is the second generation of the original Leeds' band (The Mastersounds) and features three of the four founders of that group: Eddie Roberts (guitar), Simon Allen (drums) and Pete Shand (bass) with Joe Tatton on keyboards. As their former horn players have now formed the Haggis Horns, they have enlisted Joe Cohen (tenor sax) and Mike Olmos (trumpet) of San Francisco's West Coast Horns to fill that gap on songs where horns are needed (in this case seven of the eleven tunes). Charly Lowry and Spellbinder (Denver-based rasta man) provide vocals. This band was originally formed as a house party band and they are clearly still in that mindset. The disc was recorded in New Orleans and to my ears the songs that most clearly reflect that influence are the best on offer – the funkier the better.  Click here for an introduction to this disc by the group itself.
Adam Niewood – Homage (Vectordisc): Adam Niewood (tenor & soprano sax, bass clarinet, EWI and sampling) offers homage to his father Gerry, who was a lifelong friend and longterm bandmate of Chuck Mangione. Gerry died tragically in a plane crash en route to a concert with Mangione and the Buffalo Philharmonic Orchestra. Four years later, a box filled with Gerry's unpublished original compositions was discovered and Adam was convinced to record some of them in tribute. Five of them are found on this disc along with two composed by Adam in honor of his father. Then he and/or producer Bill Goodwin rounded up the best group they could for recording this music: John Scofield (guitar) John Pattitucci (bass), and Jack DeJohnette (drums), with Adam Niewood. The results are terrific. The music is reminiscent of latter day Coltrane with some of Miles Davis' non-funk but electric and modal sound. Adam Niewood is a super player and, in this company one would expect no less!  Click here to listen the title song, which was, by the way, strongly recommended as the opener after everyone listened to the finished recordings. In Adam Niewood's words, "How could I ignore the opinion of Jack DeJohnette?"
SFJazz Collective – Live: SFJazz Center 2014: The Music of Joe Henderson & Original Compositions (SF Jazz): The SFJazz Collective launched in 2004 includes alumni such as Bobby Hutcherson, Joe Lovano, and Joshua Redman and currently features eight of the most respected jazz musicians in the city: Miguel Zenon (alto sax), David Sanchez (tenor sax), Avishai Cohen (trumpet), Robin Eubanks (trombone), Warren Wolf (vibraphone), Edward Simon (piano), Matt Penman (bass), and Obed Calvaire (drums). In 2014, they decided that they would focus on sharing the music, style and influence of tenor saxophonist Joe Henderson.  This live double disc is their recorded tribute to him. This performance includes the group's arrangements of eight of Henderson's original compositions, including "Recorda-Me", "A Shade of Jade", "Inner Urge", "Afro-Centric" and "Black Narcissus" among others and twelve compositions by members of the collective.  This is a fitting tribute and a fine performance.  Click here to listen to the opening song.
Arturo Sandoval – Live At Yoshi's (ALFi): Best known as a jazz trumpeter (in his native Cuban style), Arturo Sandoval is also a hot keyboard player and scat singer as you can hear on "Bebop Medley".  The band opens with "Second Line" and they do kick out the jams with jumping keyboards from Dave Seigel and Kemuel Roig (who also plays piano), Rene Toldeo (guitar), John Belzaguy (bass/vocals), Johnny Friday (drums) and Ricardo "Tiki" Pasillas (percussion, vocals). The other songs include a ballad sung by Sandoval, "Dear Diz, Every Day I Think Of You", a wonderful tribute to the man who served as his mentor and dear friend and a wonderful Sandoval original, "Surena" featuring Carlos Reyes on violin and fantastic piano by the leader himself.  Sandoval's trumpet playing is full and rich, but we don't hear enough of it. His band can carry a groove!  BTW, Sandoval was a leader of Latin band Irakere. A bit of Cuba, some bop, some jump, and some great variety! Click here to listen to "Surena" and access to other songs on this disc.
Kopasetically,
Bebop