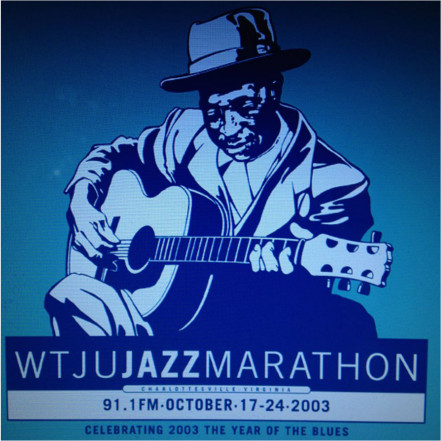 New Blues & Soul News – 7/6/2015
New Blues and Soul News – 7/6/2015
New Blues Adds:
Bey Paule Band – Not Goin' Away (Blue Dot): Third release from this totally solid soul blues band features the smooth, full-sized voice of Frank Bey, the soulfully economical guitar of Anthony Paule, with Paul Revelli (drums), Paul Olguin (bass), Tony Lufrano (keys), and a brass section – Nancy Wright (tenor), Mike Rinta (trombone) and Tom Poole (trumpet). Kid Anderson adds his guitar on two tracks and there is even a vocal backup group on several tunes!  This is a classy blues and soul set from beginning to end. The playing is deceptively straight-forward. This band is so tight that it's easy to assume they're just rambling along, but this combination of band and singer can stand with the best of the soul blues community!  Click here for a sample from this disc.
Ronnie Earl & The Broadcasters – Father's Day (Stony Plain): Ronnie Earl has gathered his veteran and some new members of the Broadcasters in the is tribute to the leader's father, who recently passed away.  Anyone who has heard him before knows what to expect: emotional, jazz infused guitar that pours out the beauty of the blues; longtime Broadcasters Lorne Entress (drums), Dave Limina (keys), Jim Mouradian (bass); awesome, full-voiced guest vocals from Diane Blue and Michael Ledbetter; and brass backing from Mario Perrett (tenor) and Scott Shetler (bari) just when it's needed.  The disc includes are three new Earl originals and ten covers of classics from the lexicon of Otis Rush, Magic Sam, BB King, Bobby Timmons, and Thomas A. Dorsey. Click here for a promo of this disc.
Reverend Freakchild – Hillbilly Zen-Punk Blues (Self-produced): Self-described as a country blues, blues, psychedelic blues, and country musician, Rev. Freakchild (vox, guitar) presents seven original and one traditional song, Rev. Gary Davis' "It's Gonna Be Alright" and one song from Hugh Pool (lap steel, harmonica). The remaining players include Chris Parker (drums), Tugboat Eustis (bass), and John Ragusa (flute). Pool and Ragusa are likely best known as "Mulebone" and the music on this disc is reminiscent of their previous releases. This disc builds in intensity as it progresses and raps up with the traditional "I Wish I Was In Heaven Sitting Down", completing its emotional and philosophical journey through various aspects of Americana music. Click here for a live performance by Reverend Freakchild.
Lazer Lloyd – Lazer Lloyd (Self-produced): New York born and Israel transplant Lloyd, billed as "Israel's King of the Blues", releases what appears to be his 3rd or 4th disc which includes some powerhouse blues rock mixed with several soul-inflected ballads. In addition to Lloyd on guitar, vocal, and harmonica, the band includes Moshe Davidson (bass) and Elimech Grundman (drums) and four guest appearances by Kfir Tsairi (keys). The guitar is often distorted, power chords and pushes the repetitive drone quality that sometimes boosts its effectiveness or may drive you crazy. The lyrics often follow a strict a-a-b form, but there is a lot of repetition. The soulful ballads are performed more in the sparse "classic soul" style. Click here for an earlier live version of a song on this disc.
Rick Vito – Mojo On My Side (Delta Groove): Rick Vito has certainly been around and came to his blues through absorbing the music of Elmore James, BB, Freddie and Albert King, John Hammond, Mike Bloomfield and Peter Green (Mayall, Fleetwood Mac).  He has played with John Mayall, done a boat load of session work (e.g. Maria Muldaur, Bonnie Raitt) and replaced Lindsey Buckingham in Fleetwood Mac.  Nonetheless, this disc is A-L-L his!  His slide work is unique and he is mostly so laid back that you would have to spell his style as blooooooze with some occasional world music effects. Vito (slide, vox, keys) is backed by Jim Hoke (sax), Charles "Mojo" Johnson (drums), with guest spots by Dan Serafini (B-3) and Rick Reed (drums).     You can get some rockin' blues – sass included – along with the smooth here.  Click here to hear the title song from this disc.
New Soul Adds:
Various Artists – Grown Up Soul (Blues Mix 16) (Ecko): Volume 16 of the slightly out of downtown soul blues club music for adults featuring songs by Jaye Hammer ("I Need It"), Val McKnight ("Watch That Booty Do"), Denise LaSalle ("The Love You Threw Away"), Ms Jody ("A Piece On The Side") and, for the vegetarians, Earl Gaines ("Meat And Potatoes Man").  Twelve in all and mostly in the vein you'd expect from the above.  Click here for a sample song from this disc.
Kopasetically,
Prof. Bebop