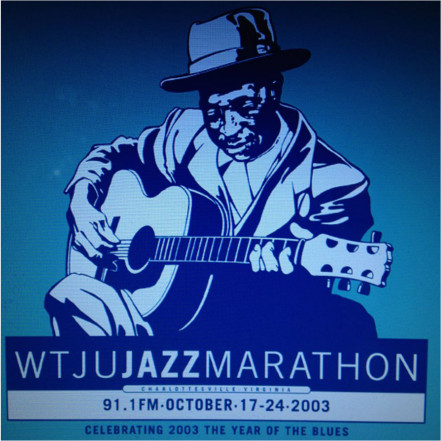 New Blues & Soul News – 7/13/2015
New Blues and Soul News – 7/13/2015
New Blues Adds:
Omar Coleman – Born & Raised (Delmark): Apparently, this is Coleman's debut disc, though he's been creating a stir as a sideman for Bobby Rush and as a bandleader in Chicago. He wrote the material on this disc, describing it as his take on the style of his former bandleader, and the infectious and upbeat party feel is definitely there.  Coleman sings and plays the harmonica and is supported by regular band members Pete Galanis (g), Neal O'Hara (keys), Art Seder (b), and Marty Binder (d) with guest appearances by guitarists Toronto Cannon, Mike Wheeler, and David Herrero on two cuts apiece. Coleman is obviously having a great time and so will you when you hear him.  Click here to listen to the title tune.
David Michael Miller – Same Soil (Self-produced): This disc has a truly unique feel. Blues is clearly at its center, but this is NOT your mother's classic music. So, let's start off agreeing that this is a 21st Century blues / jazz / rock / gospel / singer songwriter melange that is the personal vision of DMM himself. He wrote all of the songs, sings them and plays guitar in a wide palette of styles that always fit and yet keep you on your toes. This is one of those special occasions that calls for repeated, deep listens. Miller's voice is passionate and always expressive with a touch of soul and his guitar is never too busy even though his slide is torrid when he uses it. Still, he tackles a variety of styles and he also throws in a bit of piano! He is accompanied by bass, drums, harmonica, sax, B3 and other keyboards.  The soundscape shifts from one song to the next, but the sound is always hip. I do absolutely encourage YOU to check this out! Click here to listen to a song from this disc.
Joe Moss Band – Manifesto (212 Records): Chicago guitarist and Blues Hall of Famer Moss has been on the job in Chi-town for several years and reflects the basics of the uptown blues sound but also has created his own voice.  This is modern blues, but is not typical blues rock. Moss wrote 11 of the 13 songs on this disc and the two covers, "Homework" and Otis Rush's "Right Place, Wrong Time" are not the standard covers. Moss is supported by Mike Zabrin (b), Greg Sefner (keys), and Dana Thompson (d), with guest spots by John Christy (B3), the Chicago Horns (on two cuts) and the Roomful Horns (on three).  There are a couple of songs that stray from the blues to a more pop sound that I found less successful, but otherwise this is first rate modern blues.  Click here for a live performance of a song on this disc.
The Peterson Brothers – The Peterson Brothers (Blue Point): What's the future of the solid electric blues style of the 80s (think George Thorogood)?  The Peterson Brothers from Bastrop, TX could be one answer. Glenn (19) plays guitar and sings lead and Alex (16) plays bass and violin and sings backup and they were first seen by their current record company head 5 years ago!  The band plays 3 originals (with a couple style shifted alternate takes) and covers songs from Albert King ("You're My Woman"), Little Johnny Taylor ("If You Love Me Like You Say"), Earl King ("Come On") and Tampa Red ("Don't You Lie To Me").  They're not the top of the stack yet, but they certainly deserve attention.  They just could fill the bill. The rest of the band is Brady Blade (drums) and James Pace (keys).  Click here for an interview and sample performance.
New Soul Adds:
Billy Price & Otis Clay – This Time For Real (Vizztone): Take two veteran soul singers, add Duke Robillard (g), Mark Teixiera (d), Brad Hallen (b), Bruce Bears (keys), Mark Earley (sax), Doug Woolverton (trumpet) and Theresa Davis, Dianne Madison and Diana Simon adding occasional  back-up vocals and let them choose some soul chestnuts and you have a really great chance for a terrific soul recording. It is obvious that this is a special project. Robillard's style syncs very nicely with the material and puts the singers front and center.  The only down point is that this project didn't happen a few years ago. The thought of these two singers working together at the top of their vocal powers is sensational, but age has taken a toll.  The disc is certainly good, but considering what might have been, it takes a few listens to fully appreciate what it does bring.  Click here to listen to a few songs from this disc.
Kopasetically,
Professor Bebop