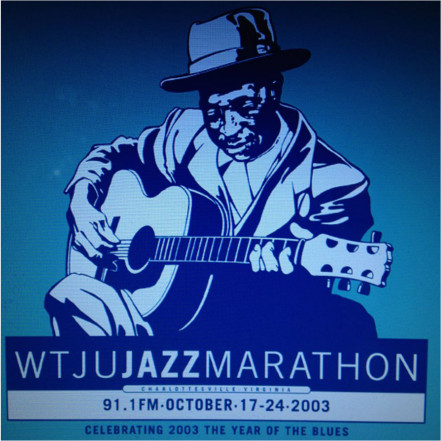 New Blues, Soul & Gospel Adds – 11/4/2014
New Blues News – 11/4/2014
Blues Adds:
Eric Bibb – Blues People (Stony Plain): Eric Bibb returns with a new disc filled with 15 excellent songs he wrote or co-wrote (one exception) and a parade of guests, including Guy Davis, The Blind Boys of Alabama, Ruthie Foster, Taj Mahal and Papa Chubby, among others.  Gospel and folk blues styles filled with thoughtful and inspirational lyrics are the strongest threads throughout this disc. Reflective, melodic, encouraging, and hopeful songs that deserve to be heard and enjoyed.  Click here to hear Eric Bibb discuss this new disc.
Billy D. & The Hoodoos – Somethin's Wrong (self-produced): Blues-rock trio from Portland, OR featuring leader, singer, guitarist Billy Desmond backed by bassist Big Jeff Sipe and drummer Mikey Chavez.  Desmond has an un-stylized "spoken" singing style (think JJ Cale with out the drawl) and the instrumentation is quite effective with little ornamentation (the middle ground of young Robert Cray when he wasn't digging too deep into the blues).  All songs are originals and infectious in their own way.  Neither deep blues or flamboyant blues-rock, but worthy of a listen.   Click here for the title tune.  Click here for a second song from the disc.
Jack Hadley – The St. Louis Sessions (San Telma): First release from guitarist, singer, writer Hadley whose initial blues recording was backing up Otis Taylor on "Circle".  Hadley has a raspy tenor voice reminiscent of Fenton Robinson or Freddy King (without King's power) and plays guitar in a variety of tones and styles on this release. He is backed up by the St. Louis Blues All-Stars: Bob Lohr (keys), Keith Robinson (d), and Terry Coleman (B).  The sound is uptown, soul blues and Hadley best catches a groove, showing off his rhythmic comping skills as well as his lead fills, on the closer "Still Not My Home".  No pyrotechnics, but very solid.  Click here for a live solo performance. This song is not on the disc.
Deak Harp – Clarksdale Breakdown (self-produced): Harmonica maker and player, Deak Harp now lives in Clarksdale, MS (down from Chicago) and his full tone harmonica playing calls to mind the work of his main influence and mentor, James Cotton.  Though he has played in bands, he often accompanies himself on harp, with electric guitar and his own percussion.  For this outing, Harp has accompaniment on 4 of the 14 tracks: Bill Abel – g, Randy "Da Bones Man" Seppala – d.  The rest of the disc is all solo and live in studio (Deak Harp on harp, percussion, Diddley Bow, guitar and vocals).  There were no overdubs or second takes on any of the songs on this disc. This is definitely one for those who dig the rough-cut, hypnotic North Mississippi Hill Country blues. Deak Harp was inducted into the Blues Hall of Fame at Buddy Guy's Legends in 2013.  Click here for a live performance.  Click here for a live street performance in Clarksdale last summer!
Steve Krase – Buckle Up (Connor Ray): Krase (rhymes with "ace") is a hot harp player/vocalist from Texas (Houston, to be exact).  He blows strong, smooth, full tones that can light up a few city blocks, while also having a mellow, sweet sound.  His basic support comes from James Henry (g), Terry Dry (b), Michael Morris (d), and Bobby Markoff (keys), with guest shots from David Krase (g) and Trudy Lynn (vox), a sadly under-appreciated blues singer who shreds the scene with her powerful vocal on "I Just Want To Make Love To You".  Both guitarists turn in particularly hot performances as well.  A grabber for fans of the Fabulous Thunderbirds and similar Texas style rockin' blues bands.  Must be party time!  Click here for a rockin' example (this song is not on the disc).  Click here for a sample of Krase backing Trudy Lynn (this song not on the disc).
Benny Turner – Journey (Nola Blue): The blues with a New Orleans flavor from bass player/singer Turner, whose career includes 15 years as bass player for his brother Freddie King (until Freddie's untimely death in 1976), followed by 8 years with Mighty Joe Young until Young's health forced him to stop performing.  Turner eventually moved to New Orleans and served the bandleader for Marva Wright for 20 years, before finally becoming a headliner himself.  This disc has the flavor of New Orleans blues and soul with its more laid back style.  Turner wrote all of the songs and there are several shades of Big Easy and down home blues. In addition to Turner's bass, the band includes Keiko Komaki (keys), Jeffrey "Jellybean" Alexander (d), Charles Moore (g), Jason Mingledorff (sax), and occasional guests Barney Floyd (trumpet) and Marc Stone (g). The disc includes "What's Wrong With The World Today" a great new addition to the many wonderful songs for peace, love, and respect to out of the Crescent City.   Click here for a live sample from two years ago.
No new soul or gospel adds this week.