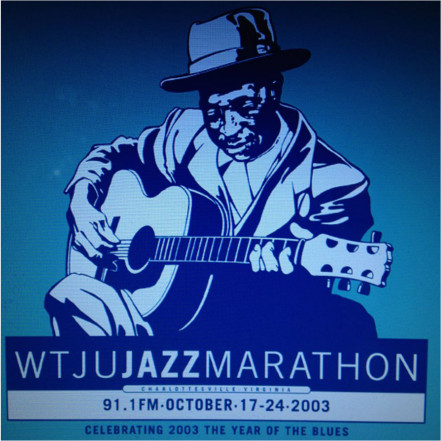 New Blues News – 8/8/2016
New Blues News – 8/8/2016
Omar Coleman – Live! (Delmark): The title says it all! Coleman (vocals, harp) and band are raising sand at Rosa's Lounge as they have done every Tuesday for the past several months. Coleman wrote half of the songs on the disc and he certainly put his own stamp on the covers by playing everything in a completely danceable and infectious style. He is somewhat unique in his ability to include many classic blues phrasings as part of his contemporary art and there's enough soul blues funk here to make Rufus Thomas beg for mercy! The band includes Pete Galanis (guitar), Neal O'Hara (keys), Marty Binder (drums), and Dave Forte and Ari Seder sharing bass duties. A certified Professor Bebop "Wax Devoid of Cracks"! Click here to listen to Coleman and band performing Rufus Thomas' "Give Me The Green Light" (yes, it's on the disc)!
Tom Euhler – Fool Me Once (Self-produced): New EP from a young Virginia blues rock singer and guitarist. He has a lot of fire and fills the speakers with fluid blues rock runs throughout each song. He is supported by Michael Behlmar (drums) and Rich Ridolfino (bass). He has also fared quite well a variety blues competitions over the past couple of years. He lives in Tidewater, but has played as close as Richmond and Lynchburg, so he may pop up in Charlottesville as well. He's one to keep an ear on. Click here and look at the bottom of the screen to listen to songs on this disc.
Skip Haga – Rock 'N Fatback (Self-produced): Local keyboard ace and singer Skip Haga has been a significant musician in Cville and environs for nearly 40 years. You may have heard him with "The Gladstones", "The Chickenhead Blues Band" or more recently with the reformed "Kokomotions" among others. This is his second solo effort and the NOLA influence is out front, but that doesn't mean some rock'n'roll can't find its way to show. All twelve songs are originals and intended to fuel a good time. He plays frequently around town, so take yourself and a friend out for some local music fun! Click here to listen to songs on this disc.
Hard Swimmin' Fish – True Believer (Self-produced): Hard Swimmin' Fish is a veteran band with about twenty years' worth of genre melding and bending. They formed in Frederick, MD and have been serving up their blues/folk/early jazz/funk/swing with a trace of gospel at music fests and other venues over the Maryland/Virginia country and city side. The quartet features Demian Lewis (vocals, guitar, banjo), Waverly Milor (vocals, harmonica), Randy Ball (bass), and Jason Walker (drums, percussion). John Sharrer adds organ on "Need Your Love So Bad". There are a few other covers, like "Howlin' For My Darlin'", "Mess Around", and "Don't Let The Devil Ride", but the originals are where you get the full fish platter. Click here for a sample.
Wendy Rich – It's All Nothing (Self-produced): Wendy Rich began her career as a rocker with her band Wendy and The Soulshakers. In 2000, she took off on her own to join Big Brother & The Holding Company as a stand in for the deceased Janis Joplin. That gig lasted four years and since that time she has been solo, though she has also taken some time off. Her next recording was made in Nashville in 2009 and released in 2015. The current disc features Mark Andes (bass), Kenny Cordray (guitar), and Paul English (drums) in a country soul blend of songs that also occasionally includes horns. There's a slight bit of rasp in Rich's voice which fits the music well and, much like the straightforward instrumental approach, gives the blues and soul sides more authority. The country sides are truly "country soul" as well. Click here to listen to samples of the songs on this disc.
Kopasetically,
Professor Bebop