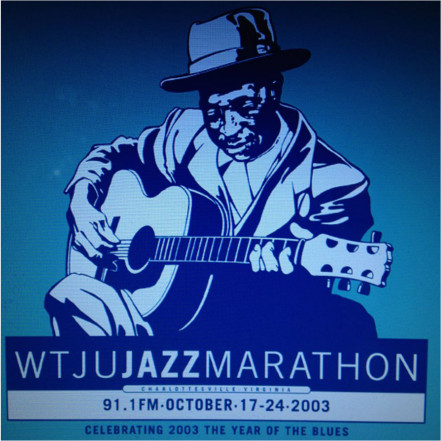 New Blues News – 8/28/2016
New Blues News – 8/28/2016
Dan Bubien – Grinding The Gears (Self-produced): Veteran Pennsylvania singer / guitarist / songwriter who has been performing for 20 years. This disc is the second under his own name. Bubien has a full voice which is especially effective on the tougher or more elemental blues songs, like "Palest Rider" and "The Struggle Is Real". He does have a large soul-gospel style as well, though it is more limited and somewhat less effective than his blues styling. Bubien also plays guitar with a powerhouse blues rock style that has style as well as crunch. Musical support on this disc is provided by Andy Taravella (drums, vocals), Joe Munroe (keys, bass, vocals), and guests Tim Mabin (keys), Gary Ripper (bass), Eddie Manion (sax), David Bufalini (trumpet), and Jeff Davis (sax). Click here to listen to samples of songs on this disc.
Kurt Crandell – Take It Off (YesterYear): Regional blues singer / songwriter / harp player Kurt Crandell releases his third disc with eight originals and covers of Joe Turner's "TV Mama" and Thelonius Monk's "Bolivar Blues". Most of the originals, like "Take It Off" (advice about dealing with baldness) and "8th Event" (mostly referring to an event that's not associated with the Olympics) are in a lighter mood. The band includes Karl Angerer (guitar), Bill Heid (piano, organ), Johnny Hott and Aaron Binder (alternating on drums), and Steve Riggs and Rusty Farmer (alternating on upright bass). Brad Kinder plays rhythm guitar one song and Jaisson Taylor and Lester "Duck" Warner provide backup vocals. Crandell has some good harp chops which show up best in the instrumental "Taquito Under My Seat" and Bill Heid truly ripples the keys. The whole band lights up in their laid back and shuffling "TV Mama". Click here to listen to samples of the songs on this disc.
Ruby Dee & The Snakeholders – Little Black Heart (Catty Town): This is a veteran roots-rockabilly-western swing and rock'n'roll band, based in Austin. Ms Dee was traumatically injured in a motor bike accident some time back and through shear determination has made a major comeback. So, the band is back together and she's as sassy as you would expect a rockabilly woman to be! The disc contains twelve new originals and a very nice cover of Jack Scott's "The Way I Walk". The Snakeholders include Jorge Harada (guitars), Dylan Cavaliere (bass), Scott L. French (drums) and guest appearances by Dave Leroy Biller (steel guitar), Jim Trimmier (sax), Earle Poole Ball (piano), Tony Rogers (cello) and James Anderson (violin). There's also plenty of BIG guitar in evidence here. Click here to listen to three songs on this disc.
Lee Delray – Brand New Man (Self-produced): Second release by super blues rock guitarist, singer, songwriter Lee Delray, who has deeply absorbed the blues rock lexicon. He's is clearly rooted in the blues, but the influence of the great blues rockers is clearly his primary inspiration. He moves from blues to soul to rock with ease. He also wrote all of the songs on this disc. Delray's group includes Scott Ward (bass) and Ken Conklin (drums) on all but one song where they are replaced by Rick Fleming (bass), Papa John Mole (drums), Mike "Sweetharp" Smith (harmonica) and Lenny Hayden (acoustic guitar). Young Chizz raps and Deejay Nogood does turntables on one song. Click here to listen to samples of the songs on this disc.
Gov't Mule – The Tel-Star Sessions (Evil Teen): This disc is a slice of history for Gov't Mule fans. These sessions were their first recordings (1994), when Warren Haynes explains that Mule was conceived as a side project for non-touring times. The "power trio" concept had all but disappeared at this point and the challenge of making good music with so few players/instruments was intriguing. Haynes and bassist Allen Woody met while both were playing with the Allman Brothers Band and Haynes knew drummer Matt Abts from gigs with the Dicky Betts Band. Though not released at the time, in Haynes words, "These recordings capture the rawness and excitement of the earliest stage of Gov't Mule." Click here to listen to live or alternate versions of the songs on this disc.
Tommy McCoy – 25 Year Retrospect (Earwig): Journeyman guitarist/singer/songwriter McCoy has sifted through his career recordings and compiled this double disc for blues and dance lovers. His guitar playing is sharp and melodic throughout and never flashy. It is, in fact, the highlight of this set. McCoy composed all but a few songs on this double disc. The music often has the flavor of a southeastern coastal band that blends rock and soul and blues with a pop-like sound. Being a career retrospective, the personnel shift constantly, but the line-up is typically guitar-bass-drums with additional keys and horns sprinkled into various songs. There are a few "star" moments as well by Tommy Shannon (bass) and Chris Layton (drums) of Stevie Ray Vaughan fame, Lucky Peterson and Garth Hudson (B 3), and Levon Helm (drums). Click here to listen to samples of the songs on this disc.
John Primer & The Real Deal Bluesband – That Will Never Do (Wolf): It is such a pleasure to hear an old style hard Chicago blues band fire out that pure urban blues the way Muddy and others did in the classic period. That's probably why John Primer calls his band the real deal. Primer's guitar is never busy, but it is powerful. Bill Lupkin blows his harp straight out and deliberately with the essence and fullness that can't be ignored. Add Melvin Smith on bass and Lenny Media on drums and the deal is done. A modern classic. Click here to listen to the title song (anything with the same picture is also on the disc).
Kat Riggins – Blues Revival (Bluzpik): Solid soul singer from Florida whose goal is to revitalize the soul sound and based upon this, her third release, she has made a fine start. Eight of the ten songs are originals and the covers are a stirring version of Sam Cooke's "Change Is Gonna Come" and "Blues Is My Business" that she wisely sings in her own voice rather than trying to blow out Etta James' original version. Riggins' band includes Darrell Raines (guitars, keys, backing vocals), George Caldwell (bass), and Doc Allison (drums). Stephan Hooper adds sax to one song. This is a fine classic soul blues disc. Great songs from a great soul singer! Check it out! Unfortunately, I am unable to find any samples of songs on this disc. Click here to check out some earlier recordings.
Matty T Wall – Blue Skies (Self-produced): Australian Matty T Wall is a guitar slinger who can play the blues with style, with slippery slides that are captivating and exhilarating and an unexpected mixture of rock and blues and a touch of jazz. His voice is not powerful, but he sings with expression and with conviction. Wall is supported by Jasper Miller (drums) and Stephen Walker (bass, backing vocals) and guests Gordan Cant (organ) and Deli Rowe (backing vocals). Most of the songs are originals. Wall does a killer version of Hendrix's "Voodoo Chile" and he makes this version his own: amazing guitar work that reflects the player rather than attempting to be Hendrix and fail as so many others have. Click here and scroll down to listen to the opening four songs on this disc.
Sunday wilde – Blueberries & Grits (Self-produced): This is the sixth release by Ontario's Sunday wilde who fancies the type of blues from stage or traveling shows from many decades ago: some blues, some gospel, mixed in with a large helping of double entendre. All instruments are acoustic, including a 1857 cottage pump organ. Backup musicians include Billy Earheart (organ), Roger Reupert (trumpet), Reno Jack (bass), Sturgis Nikides (Dobro), Rickey "Quicksand" Martin (drums), April Mae (washboard),  Dave Fecca, Johnny Cass, and Robert Hughes (additional guitar), and backup vocals by Watermelon Slim and Mandy Lemons. Click here to listen to samples of the songs on this disc.
Kopasetically,
Professor Bebop