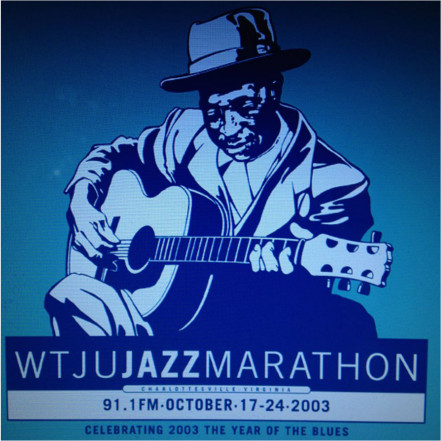 New Blues News – 8/10/2015
New Blues News – 8/10/2015
J. Asling Roots & Friends – The Stockholm Sessions (Do Music Records): This disc is a whirlwind tour of roots, blues and other related styles.  It begins in a very traditional style and then moves across the genres with a Grateful Dead-ish (or perhaps, West African) song, then a swing-based "Blues For Tarantino" with the BIG guitar sound, a syncopated blues with harp front and center, then a sizzling boogie, rock'n'roll, uptown blues. Variety is paramount here and, in truth, some songs are much more successful than others, but there are some solid performances and it is a testimony the love this group has for American music.  The group includes Asling (guitar, lead vocals), Sven Eric Lundeqvist (piano, organ), Magnus Edring (banjo, dobro), Micke Elofsson (bass), PA Tollbom (drums) and guests Sven Zellerberg (harmonica, guitar), Agnes Berg (violin, vox), and Niklas Bursell (vox). Click here to listen to a song from this disc.
Mark Crissinger – Blues Expression (Self-produced): Guitarist / songwriter Crissinger has a soft, unadorned vocal style and a fairly straight away blues influenced rock'n'roll style that suits his songs and delivery well. His band includes Bill Hicks (drums), Martyn Jones (bass), Marty Howe (harmonica), and Jeff Heisholt (keys). The overall sound is mainstream, pleasant and the band keeps it tight. Click here for a live version of one of the most rocking songs on the disc.
Grant Dermody – Sun Might Shine On Me (Self-produced): A more traditional acoustic blues set, featuring vocals and fine harmonica playing by Grant Darmody with support from Dirk Powell (banjo, bass, fiddle, guitar, mandolin, percussion, vox), Orville Johnson (guitar, mandolin, dobro, vox), Rich Del Grosso (mandolin), Cedric Watson (fiddle, vox), and Jockey Etienne (drums). Eight of the songs are Darmody originals and six are tradition. This is a modern sound of the older style and serves both quite effectively. Darmody also pays his respects to John Jackson and John Cephas in his notes. Click here for a live performance by Grant Darmody and Orville Johnson from a few years back. Note this song is not on the above disc.
Kevin Gordon – Long Time Gone (Self-produced): This appears to be Gordon's 5th disc and he describes his genre as "Americana", which is certainly apt and there is a blues influence as well. He reminds me somewhat of Steve Earle or maybe a bluer James McMurtry. The songs on this release include rockers like "GTO" (Chuck Berry would have loved this one), reflective pieces with a blue streak like "Letter to Shreveport", as well as the down-in-the-bayou blues "Cajun With A K". Gordon is accompanied throughout by guitarist / vocalist Joe V. McMahan Nad gets further augmented at times by Lex Price (tenor guitar, bass), Bo Ramsey (guitars), Ron Eoff (bass), Paul Griffith (drums), Ryan Norris, Tyson Rogers and Jon Radford (keys).  Click here for a live version of the opening song on this disc.  Want more?  Gordon will be performing live at Ashland Coffee on September 4th!
Joe Stanley – Legend (EllerSoul) : DC saxman and occasional vocalist Joe Stanley led this band of veterans, including John Cocuzzi (organ), John Previti and Jeff Sarli (alternating on bass), Joe Maher (drums, with Frank Cucuzzi on one track), Rudy Turner or Ivan Appelrouth adding guitar on a few tracks and Chris Watling on bari on one on these live recordings from a decade or more ago (specific dates are not listed). He was legendary among DC musicians for his musical contributions in the rock'n'roll and r'n'b styles in the 50s and 60s. The main thrust here though is the old R&B style that was prevalent in the later 50s (think Earl Bostic and Lynn Hope) when this style was much calmer than its late 40s – early 50s hip roots – bluesy but no longer frantic. For instance, they cover "Just A Gigolo" as a shuffle that is pleasant, but no match for the Louis Prima romp from the mid 50s.  Click here for a news story on Stanley and rocker Vernon Taylor from DC news.   
Kopasetically,
Prof. Bebop