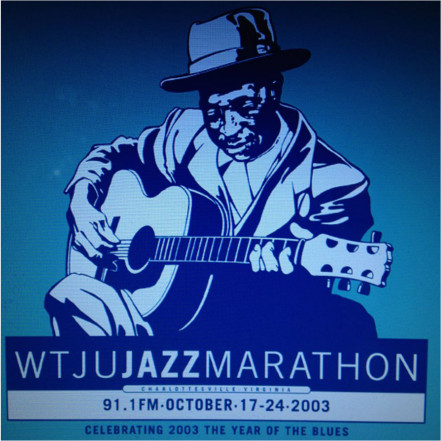 New Blues News – 7/28/2015
New Blues News – 7/28/2015
Greg Allman Live – Back To Macon, GA – 1/14/2014 (Rounder): Greg Allman live and in front of his old home town folks with a good rockin' band including Scott Sharrard (guitar), Ron Johnson (bass), Ben Stivers (keys), Steve Potts (drums), Marc Quinones (percussion), Jay Collins and Art Edmaiston (saxophones), Dennis Marion (trumpet) and Allman's son, Devon, as a special guest at the show. Greg's voice doesn't have the power it used to and the band doesn't seem as comfortable with some of the AAB songs but everybody works hard and it is a good show.  Click here for a brief promo.

Click here for a life version of one of the songs performed, but know this performance is not from the above disc or concert.
Albert Cummings – Someone Like You (Blind Pig): This is blues rocker Cummings 4th disc on Blind Pig and it models the most slap and impact without throwing in the overreact-shun that many blues rock bands do. Cummings has a nice full voice which he uses with control. He and guest Jimmy Vivino play heavy blues rock guitar, but again shift the sound depending on the need of the song and there is a good bit of variety here.  Other contributors include Mike Finnegan (organ), Reggie McBride (bass), Tony Braunagel (drums) and Teresa James (backing vocals). Oh yes, Cummings wrote all twelve songs as well.  Click here to listen to a song from this disc.
Warren Haynes – Ashes & Dust (featuring Railroad Earth) (Concord): A new disc and a new style for Warren Haynes as he teams up with Tim Carbone (fiddle), John Skehan (mandolin, bouzouki, piano), Andy Gosling (acoustic guitar, National steel, banjo, clarinet), Andrew Allman (bass), Carey Harmon (drums) and Todd Sheaffer (vox, guitar), plus guest vocalists Grace Potter and Shawn Colvin, Mickey Raphael (harmonica), Oteil Burbridge (bass) and Marc Quinones (drums, percussion). Haynes does play a little electric but the real focus of this disc is the lyrics. Haynes wrote or co-wrote nine of the thirteen numbers, including some serious philosophical commentary / self-reflection / social commentary around the hardships of making a living. Company Man, New Year's Eve, Beat Down The Dust, Hallelujah Boulevard and Word On The Wind are certainly standouts. It's not blues rock, it's not blues-based boogie; it is a rootsy, Americana blend;  and it is really powerful.  Click here for a live performance of a song from this disc (at the Grand Ole Opry) by Haynes & Railroad Earth. Note this performance is not on the above disc, though the song is.
Eddie Taylor, Jr – Stop Breaking Down ((Wolf): Eddie Taylor, Jr has built on his father's urban style (from the 50s and 60s) though there is a certain "country-and-electric-guitar-shuffle-swing" style in Junior's playing that makes this music both more modern and infectious. Taylor covers songs as urban and current as "Ghetto Woman" and "Kiddio" and as historic as "Whiskey Headed Woman" (Tommy McClennan) and "Stop Breaking Down" (Robert Johnson). Taylor's guitar and vocals are totally solid and the harp players Bob Waleso and Harmonica Hinds do just what their respective songs need. Other players include Tony Palmer (guitar), Greg McDaniel (bass), and Timothy Taylor (drums). Blues fans will find this a nice set and new fans will get a nice foundation on classic and electric blues. Click here to listen to the title song on this disc.
Various Artists – Muddy Waters 100 (Raisin' Music): This disc is called "100" because Muddy would have been 100 this year, but I initially thought, "Oh, I get it! It's like an introductory course for the uninitiated!"  I guess that's the trouble with being in and around the University for so long, but many listeners can benefit from a bridge to the older recordings. The main band on this disc includes John Primer (vox, guitar), Bob Margolin (guitar), Felton Crews (bass), and Kenny "Beedy Eyes" Smith (drums), but that hardly tells the whole story. I'll just list who was involved in one or more of these remakes: Shemekia Copeland (vox), Billy Flynn (guitar, mandolin), Tim Gant (keys), Khari Parker (drums), Derek Trucks (slide), Johnny Iguana (keys), Johnny Winter (guitar), Matthew Skoller (harp), Steve Gibbons (violin), Leanne Faine (vox), James Cotton (harp), Billy Branch (harp), Gary Clark, Jr (guitar), and Keb' Mo' (guitar) – and I probably missed a few! These performances are respectful, while avoiding the trap of trying to sound just like Muddy. So, it's fun for the fans and a very link for newcomers. That being said, EVERYONE need to spend some serious quality time with Muddy's originals as well. Kudos for the updates that stretch the tunes out while keeping them in the blues world!  Muddy, never really a  devout traditionalist, would have been proud! Click here to listen to the opening song on this disc.
Kopasetically,
Prof. Bebop