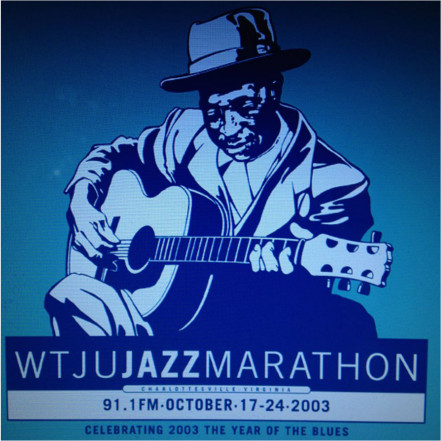 New Blues News – 7/12/2018
New Blues News – 7/12/2018
Big Harp George – Uptown Cool (Blues Mountain) – This is a truly solid recording from the man with the hip and style to make every note count. He plays chromatic harp and lists George "Harmonica" Smith, William Clarke, and Paul deLay as major influences on his chromatic playing. They certainly did a terrific job as he is clearly one of the best chromatic players anywhere. He also wrote all twelve songs on the disc. The accompanying musicians are Chris Burns (keys), Alexander Pettersen (drums) and Michael Peloquin (sax) on all tracks with Joe Kyle and Kid Andersen trading splitting bass duties, just as Andersen and Little Charlie Baty do on guitar. Mike Rinta adds trombone or tuba on all but two tracks. This is a solid large group blues attack and the big band sound with all of amazing shuffle and shine qualify this disc as a certified Professor Bebop "Wax Devoid of Cracks"! Click here and scroll down to listen to a sample of the opening song on this release.
Blue & Lonesome Duo – Pacing The Floor (EllerSoul): The Blue & Lonesome Duo, Li'l Ronnie Owens (vocals, harmonica, foot drums) and Gordon Harrower (guitar, vocals), have joined forces in this down-home or back porch session revisiting blues standards ranging from David Edwards' "Drop Down Mama", Muddy Waters' "Mean Red Spider"and Slim Harpo's "Raining In My Heart" with a few originals and a couple of surprises like James Brown's "Try Me". It's a surprise but is a good performance and is well laid out. I regret I am unable to find a sample from this disc.
Elvin Bishop's Big Fun Trio – Something Smells Funky 'Round Here (Alligator): Elvin Bishop's Big Fun Trio with Bob Welsh (piano, guitar, organ) and Willy Jordan (cajon, vocals) are back with a few originals, like Welch's "Bob's Boogie", Bishop's "Right Now Is The Hour" and group compositions like the title song and "That's The Way Willie Likes It". They also cover (Your Love Lifts Me) Higher and Higher", Dave Bartholomew's "Another Mule" and "I Can't Stand The Rain". Everyone plays well and the disc is a gas! Elvin even dedicates the title song to some guy named Trump. There is a surprising amount of variety on the disc as well. Click here to check out the title song.
Eugene Hideaway Bridges – Live In Tallahassee (Armadillo): Singer/guitarist Eugene Hideaway Bridges offers this disc as a tribute to his father aka Hideaway Slim. Eugene wrote all but one song on the disc and plays in the more laid back style his father did. Bridges is backed by David Webb (piano, organ), Kelpie McKenzie (bass) and Pat Manske (drums). This is a live recording and that makes the overall performance even warmer. This is straight-forward electric blues sans the heavier rock influences so often associated with the more current trends in high-powered electric blues. Click here and scroll down to listen to samples of the songs on this disc.
Bobby G – PhD In The Blues (Third Street Cigar): Bobby G grew up on a plantation in Winterville, Washington County, MS. He has always loved music and after so many years after playing in jukes and just singing for his own pleasure, has now found a benefactor in guitarist / bluesman Johnny Rawls, who sings, plays guitar and keys, and wrote or co-wrote all of the songs on this disc. Other players are Larry "Entertainment" Gold (guitar), Johnny "HiFi" Newmark (bass), Scott Kretzer (drums), Danny Pratt (harmonica), Cadillac Dan Magers (keys), Ric Wolkins (trumpet) and Mark Lemie (sax). The backing is somewhat mellow but carries just enough rhythm and grit to put it over. G's vocals are melodic and right on the beam and match terrifically with Rawls' playing. Fans of smooth blues and a solid groove should check this out! Click here and scroll down to "PhD In The Blues" to listen to samples of the songs on this disc.
Michael Osborn – Hangin' On (Checkerboard): Singer/songwriter/guitarist Michael Osborn offers ten original songs that span from blues to ballads to rockers. Supporting players include John Moore (drums), Don Campbell (bass), Dave Fleschner (keys) and special guests Mitch Kashmar (harmonica on 2 songs) and Karen Lovely (vocals on two songs). One of the blues songs also features horns by Joe McCarthy (trumpet), Chris Mercer (tenor sax), and Brad Ulrich (bari sax). Osborn's singing is a bit stiff, but he does get the message across. His guitar playing is loose and live, however. Click here to listen to samples of the songs on this disc.
The Proven Ones – Wild Again (Roseleaf): Long time players Kid Ramos (guitar), Jimi Bott (drums), Brian Templeton (vocals), Willie J. Campbell (bass), and Anthony Geraci (keys) joined forces to offer their mix of blues and rock. Five of the songs were written by one or more members of the group and the remainder are interesting and in some cases surprising covers, including Peter Green's "If You Be My Baby", Clarence Carter's "Road Of Love", and Lennon and McCartney's "Don't Let Me Down". The group is at its best on the blues numbers, but there are some good rockers as well. Click here to listen to the title song.
The Record Company – All Of This Life (Concord): This new release  by the Record Company is somewhat mellower than their first release and, to me, less successful. All of the material is original, but the main tension builder is repetition, which can be very effective, but in this case when it happens in almost every song, it loses its punch. The group players are Chris Vos (vocal, guitars, harmonica), Alex Stiff (bass, guitars, vocal), and Marc Cazorla (drums, backing vocals). They are all effective players who blend very well with each other. The focus or stories are about moving through difficult times in life and coming through the other side. Click here to listen to samples of the songs on this disc.
Crystal Shawanda – VooDoo Woman (New Sun): Canadian singer Crystal Shawanda has released five discs during the past decade. She grew up in a household where Country was King, but after being introduced to blues by her brother, she has become completely absorbed by the genre, especially in the blues rock vein. On this disc she seems to be completely in the grasp of the spirit of Janis Joplineven  though there is only one song directly associated with her here ("Ball And Chain").  Shawanda has grabbed many other chestnuts from old days, including "Wang Dang Doodle" , "Voodoo Woman" and "Hound Dog" to which she adds three songs she co-wrote. She's powerful and, at times, way over the top. Backing musicians are Dewayne Strobel (guitar), Dave Roe and Michael Dearing (bass), Louis Winfield and Darren James (drums), Stephen Hanner (harmonica), Dana Robbins (sax) and Peter Keys (B3). Tommy Stillwell adds his guitar to one song. This lady owes a great debt to Janis and often sounds like Janis on steroids. Click here to listen to samples of songs on this disc.
Kopasetically,
Professor Bebop