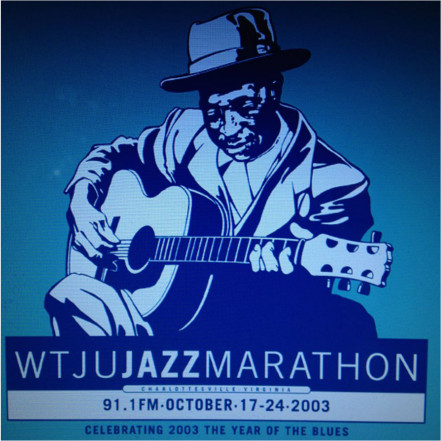 New Blues News – 6/18/2019
New Blues News – 6/18/2019
Albert Castiglia – Masterpiece (Gulf Coast): Veteran guitarist/singer/songwriter Albert Castiglia has created this most recent disc, his eighth, in a new way. Though the music is solidly blues based, the instrumentation was all performed by Castalia (vocals, guitar, bass) and Mike Zito (guitar, bass, drums, keys). Castalia wanted the punch and directness for this set. All but two of the songs were written by Castiglia and/or Zito except two: Johnny Winter's "Too Much Seconal" and Muddy Waters' "I Wanna Go Home". This is truly a compelling performance and highly recommended. Click here to listen to the title song.
Carlo Ditta – Hungry For Love (Orleans): New Orleans producer adds a second release of his own material. He has a voice full of road wear which insists you listen to it, while absorbing the weary determination he promotes. The players include Anthony Donado and Chewy "Thunderfoot" Black trading off on drums while David Hyde and Earl "Stereo" Stanley do the same on bass; Rick Stelmo plays various keys, Jerry Jumonville plays sax and Andrew Bernard becomes an entire reed section on tenor and bari saxes on one song. Other guests include Johnny Peninno (sax), Angelamia Bachemin (congas), Dave Easley pedal steel (five songs), Mark Trentacosta (guitar, 1 song), backing vocals by Trea Swindell and Deanna Bernard and Freddy Staehle provides an entire rhythm section on the opening song. If you like crusty vocals and reworking of a few familiar songs which don't entirely sound familiar and have a little grease in blues, check this out. Click here to catch a live performance of "House Of The Rising Sun".
Paula Harris – Speakeasy (Self-produced): This appears to be Paula Harris' second release, but she has the style of a singer/songwriter/pianist who has practiced deeply and expresses the blues with authority. Interestingly, she does not play any piano on this release, but it allows her to focus entirely on her vocals. Nate Ginsberg takes the piano, with a rhythm section that includes Rich Girard (bass) and Derrick "D'Mar" Martin (drums) with Bill Ortiz adding trumpet on three songs, Christoffer "Kid" Andersen adds bongos and Big Llou  Johnson adds a poetic rap on one song. Harris composed or co-wrote ten of the sixteen songs on the release and the outliers include "Good Morning Heartache", "A Mind Of Her Own", Al Kooper's "I Love You More Than Words Can Say" and Louis Jordan's "Is You Is Or Is You Ain't My Baby", as well as creating lyrics to Thelonious Monk's "'Round Midnight". Wonderful for the uptown blues crowd! A certified Professor Bebop "Wax Devoid of Cracks"! I regret I am unable to find a sample from this disc.
Josh Hyde – Into The Soul (Self-produced): Guitarist/song writer/singer Josh Hyde was born in Baton Rouge, but by the time he was seven, the family lived in New Orleans. He was writing songs before he was a teenager. This is his third disc and it shows terrific growth as a musician. He sings with a clear but slightly hazy voice and his playing is assured. His sound certainly reflects NOLA but with a touch of country and the road. He also plays vibes. The rest of the players are Joe V McMahan (guitar, vibes), Ron Eoff (bass), Derek Phillips (drums, percussion), Jimmy Wallace (organ, piano, keys) and Chris Lippincott (steel guitar). The most effective songs are the blues with a backbeat and there are several of them. Smooth, funky and inviting. "A gifted native son, Josh Hyde is one of my favorite artists from Louisiana. Funky, atmospheric and soulful." – Sonny Landreth Click here to listen to samples of the songs on this disc.
Christone "Kingfish" Ingram – Christone "Kingfish" Ingram (Alligator): Time for some young man blues! Twenty year old Christone Ingram is indeed the "Kingfish"! He creates a full demanding sound and wonderfully steeped in the electric blues sans the rock override that so many players prefer these days. Ingram's is straight ahead electric blues that stands on its own. He also wrote or co-wrote most of the songs on this release. Tom Hambridge co-wrote several of the songs and he plays drums and percussion on most of the songs. Buddy Guy joins in on one song sharing vocals and guitar and the other back-up players include Keb' Mo' (guitar on 6 songs and adds a few vocals), Rob McNelley (guitar), Tommy MacDonald (bass) and a sprinkling of Marty Sammon (piano, organ) and special guest Billy Branch (harmonica). Ingram is a young man but he has absorbed so much of the soul of the blues that it's like the next coming! This is a certified Professor Bebop "Wax Devoid of Cracks"! Click here and scroll down to check out samples of two songs on this disc.
Fruteland Jackson- Good As Your Last Dollar (Electro-Fi): Fruteland Jackson (vocals, acoustic guitar, National resonator guitar, mandolin) recorded this disc live over a two day visit. Jackson is one of the senior living Delta blues and he continues to play beautifully in the style. His voice is still in great shape as well. Half of the songs on this disc are Jackson originals and the others range from songs by Johnny Shines, Robert Johnson, even John Nicholas and three traditional songs: "When Death Comes Crepin' In", "Careless Love" and "Just Another Day". Supporting musicians on this disc are Harrison Kennedy (backing vocals, harmonica, percussion), Jack De Heyzer (various guitars, backing vocals), Julian Fauth (piano, backing vocal), Alec Fraser (bass, backing vocals) and Buchy Berger (drums, percussion, backing vocals). A treasure! Click here to listen to the songs on this disc.
Charlie Karp – Back To You (Red Parlor): Guitarist/singer/songwriter Charlie Karp began his career as guitarist for Buddy Miles in 1970. He decided to form his own band after about a year and has led several bands, released a number of recordings and continued to compose for other performers. The style on this release is upbeat and quite accessible and features nine originals by Karp and covers of "I Want To Hold Your Hand" and "That's Life". Backing players are Rare Klein (electric guitar, vocals), Vic Steffens and Ron Rifkin (piano, organ), Scott Spray (bass), Bobby Torello and Mike Marble (drums, percussion), among others. The songs are fairly easy going and upbeat throughout. Sadly, Karp passed away before this disc was issued. Click here to listen to a sample of a song on this disc.
Kelly's Lot – Can't Take My Soul (Self-produced): Singer / songwriter Kelly Zirbes who co-wrote all of the songs on this disc with guitarist Perry Robertson formed this group in 1994 as more of folk band in the beginning but she has always had a love for the blues and the mix permeates throughout this set. At the same time, their are many influences in the band's mix including Rhythm and Blues, Roots, Folk, Blues, Latin Groves, Rock, and Irish melodies. In addition to Zirbes and Robertson, the band members are Matt McFadden (bass) and Mike Sauer (drums) with support on this disc by Michael Mason (drums on 2 songs), Bobby Orgel (keys on 4 songs), Rob Zucca (lead guitar on 1 song), Frank Hinojosa (harmonica on 1 song), Jean Paul Monshe (accordion, washboard on 1 song) and the amazing Jean-Francois Thomas (on raspy vocals on 1 song). There is a lot of variety and some styles are more effective than others, but there's a lot on offer to appeal to fans of a number of styles. Click here to listen to the songs on this disc.
Magic Slim & The Teardrops – I'm Gonna Play The Blues (Wolf): Veteran bluesman Magic Slim offers this live performance from March of 2010 and a closer from 1991. Slim is accompanied by Jon McDonald (guitar, vocal on 1 song), Andrew Howard (bass), and Brian (BJ) Jones (drums) with John Primer (guitar), Nick Holt (bas) and Jerry Porter (drums) on the last song. The sound is straight, direct and steely. It's right from the gut. There are a few rough moments but the unadorned insistence of these blues win the day. Click here for a teaser for this disc.
Reverend Freakchild – Road Dog Dharma: Lay Your Hands On The Radio (Self-produced): The "Road Dog Dharma" seems to be a selected sample of Reverend Freakchild's thoughts, music and interactions with some of the radio jocks and stations along his way as he encourages the listeners to lay their hands on the radio in their search for the meaning of life. The stations span from Youngstown to NYC, Houston to New Orleans, Chattanooga to St. Louis and Freedom, CA to WTJU! There are some goods performances and some wacky chats, but we are certainly all in agreement with the Reverend that all we've got is now! Click here and scroll waaaay down to listen to samples of the cuts on this disc.    "Call Me The Breeze" was recorded at TJU.
Kopasetically,
Professor Bebop