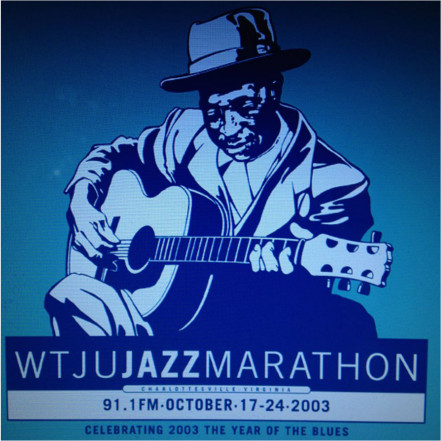 New Blues News – 5/10/2016
New Blues News – 5/10/2016
Paul Filipowicz – Rough Neck Blues Live! (Big Jake): Veteran blues guitarist / singer Filipowicz's latest disc is live and tough. The man has been performing for over 40 years and his style is what one might call "roadhouse" blues – raw, loud, rockin' and thoroughly bathed the brash electric blues tradition. His voice is strong, with the edges that come from shouting over electric instruments and rowdy audiences for many years. Supporting musicians are Benny Rickun (harp), Brian "Tito" Howard (drums), and Rick Smith (bass). Click here to listen to songs on this disc.   
Steve Hill – Solo Recordings, Volume 3 (No Label Records): The newest release by one man band Steve Hill (guitar, drums, harmonica, vocals) is a thunderous melange of rock and blues. To be clear, Hill performs as a one man band – we're not talking overdubs. On this outing, he covers three classic blues songs ("Still A Fool/Rollin' Stone", "Rollin & Tumblin"/"Stop Breaking Down" and "Going Down The Road Feeling Bad") and offers nine originals. His guitar and harmonica interplay is amazing in itself. He also shifts to acoustic guitar at times adding variety to the sound. Undoubtedly, seeing him in live performance is the best way to experience and appreciate his talent.  Click here for a sample from this disc.   
Ivor S. K. – Delta Pines (Self-produced): Here's a five song EP from Australian Ivor S.K. All songs are originals and feature Ivor's vocals, steel string guitar and foot stomping rhythm. He has a raspy, throaty voice that is expressive and inviting and lends an air of authenticity. Fans of acoustic and folk style blues will find this a welcome release. It is a melodic invitation to get back and soak up some new blues. Click here to sample songs on this disc.   
Mighty Mojo Prophets – Record Store (Self-produced): The Mighty Mojo Prophets are a West Coast band who play a kind of shuffle blues – often a bit lighter than the Chicago sound but with a dedication to swing. The band includes Tom Eliff (vocals), Mitch Dow (guitar), Dave Deforest (bass), Tom Richmond (harp, chromatic harp), Mike Malone (keys), and Al Ricci (drums) on thirteen originals by Eliff and Dow. The sound is light and swinging. The band plays homage to the late William Clarke and James Harman, but while both did indeed swing, they were mush heavier than this group. Nonetheless, these guys have a good sound and could certainly be an entry point for those new to the blues, especially from the West Coast. The best way to catch their vibe is to hear some samples!  Click here to check our samples from this disc (their fourth).   
Paul Reddick – Ride The One (Stony Plain): Interesting blues rock with a swampy, droning sound, largely created by the use of short, repeated lyrical lines, fuzzy guitars and over-blown harp and raspy vocals. Reddick sings and blows harp with support from Greg Cockerill and Colin Cripps (guitar, backing vocals), Steve Marriner (guitar, Fender Rhodes, backing vocals), Anna Ruddick (bass), and Derek Downham (drums). All songs are originals from Reddick and Cripps. The disc took me a couple of listens to get connected with the overall style, but it did grow on me. It connects with southern rock (like the best of Greg Allman), but with perhaps after some serious chanting in that swamp territory. Click here to sample the songs on this disc.   
Kopasetically,
Professor Bebop