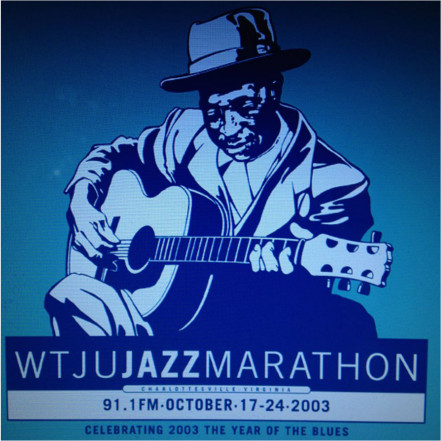 New Blues News – 4/21/2015
New Blues News – 4/21/2015
New Blues Adds:
Paul Benjaman Band – Something (Horton): This disc is a mix of country and country rock in a lighter musical style than the frequent harder country rock often promoted. The more uptempo songs have more elaborate arrangements and tha tballads are fairly stripped down and focus on the often lonesome or troubled ballads.  Benjaman (vox, g, lap steel, trombone) has a light and slightly raspy voice that matches the mostly straightforward instrumentation.  He is supported by Khadija Goz (keys), Andrew Bones (d), Bo Wayne Hallford (b), Erin Austin (vox), Steve Pryor (steel), and Rob Gungor (keys).  I found the uptempo songs to be more appealing, but I wouldn't really classify this as a blues disc. Click here for a music sample from the band. Note: this song is not on the disc but the sound is representative.
The Cashbox Kings – Holding Court (Blind Pig): This band is out in front among those who would honor and preserve the great Chicago blues classics (songs from John Lee Hooker, Willie Love and Jimmy Rogers on this disc) and sounds and styles through their own compositions (Joe Nosek 8 of the 13 included here) and performances.  In addition to harp man and vocalist Nosek and his co-leader and veteran vocalist Oscar Wilson who co-wrote two of the aforementioned originals, the current line-up includes Joel Paterson (g), Mark Haines and Kenny "Beady Eyes" Smith (alternating on drums), Beau Sample and Brad Ber (alternating on bass), Billy Flynn (rhythm guitar), Barrelhouse Chuck (keys) and Alex Hall (percussion).  Don't be listening for rock style guitar here – traditional, often swinging and always vibrant blues ensemble performances are the trademark of these outstanding standard-bearers.  Click here for a live performance by a stripped down version of the band. Note: this song is not on this disc.
Voo Davis – Midnight Mist (Butter & Bacon): Alabama born, Chicago raised Davis is a fiery guitarist with a gravely / raspy voice who plays in a style that was originally dubbed "Southern rock" – a blend of hot and mellow tunes that paid tribute to the blues and country elements that were the foundation of rock.  Not being familiar with his earlier discs, I'll pass on that a review of this offering on his website says, Davis has crafted each song and "summons more control and relies more on his songwriting and production abilities than tossing in more hot licks…."  His voice initially reminded me of JJ Grey, but his music does not have the heavy soul quality that Grey's does.  Davis plays a variety of guitars as well as mandolin and pedal steel and is supported Michael Burkhart (keys), Reggie Winterland (b), Craig Borchers (d) and Calvin Conway (harmonica, violin) on several cuts.  My favorite track was "Find Me A Blackbone" a raspy, swampy, on-the-edge of turmoil trio outing, on which Davis lets his guitar burn.  I'm guessing from the above mentioned review that that is more in line with Davis earlier recordings.   The disc is certainly worth a listen. Click here for a sample from this disc.
Delta Moon – Low Down (Jumping Jack): Journeyman blues quartet from Atlanta, featuring Tom Gray (lead vocals, lap steel, guitar, keys, harp), Mark Johnson (g, vox), Franher Joseph (b, vox) and Marion Patton (d) with additional backing vocals by Anna Kramer and Francine Reed.  The style is basic blues with some rock effects and a laid back attitude. The light rasp in Gray's voice adds a nice feeling of road-wear to the band's performance.  The vocals are without frills and while never ornate or wrought up, the music is well blended and effective.  Nine of the songs are originals ("Nothing You Can Tell A Fool" is a standout) and the band does a nice job of their covers of Tom Waits' "Low Down", Dylan's "Down In The Flood" and Skip James' "Hard Time Killing Floor Blues".  Click here for a live performance by the band.  Note: This song is not on this disc. 
Jackie Payne – I Saw The Blues (Blue Dot): Here's a style of blues that we don't hear as much as we used to – some would call it the back o' town or at the club outside of town sound.  It's too uptown for a juke joint and too adult for radio.  Jackie Payne has a great voice, a great sense of humor, and on this disc a terrific band as well!  He wrote or co-wrote half of the songs and the non-originals are also strong. The band includes Kid Andersen and Anthony Paule (g), Derrick D'Mar Martin (d), Endre Tarczy (b), Lorenzo Farrell (organ) and Bob Welsh (p) and all but one of the selections has brass backing from Ed Early (trombone), Jeff Lewis (trumpet), Frankie Ramos, Jack Sanford or Eric Spaulding (tenor sax) in a variety of combinations and three feature bold harmonica by Aki Kumar.  The songs are full of advice ("Wife, Woman, Hootchie") or social comment ("I Get Off On It") or even a generous helping of boasts ("Six Million Dollar Man") and they are all done in high style. Some of the songs are PG-13 or so, but everything is done with class.  Payne cites his influences as Ray Charles and Bobby Bland among others and the music honors those great performers. If you haven't heard the sound, give it a listen.  If you have, this is high tone and a lot of fun!  Bear in mind there are some PG moments. Click here to hear the title song.
Ian Siegal – The Picnic Sessions (Nugene): This is an unusual idea for a new release by someone who not in the superstar category.  Ian Siegal has received significant praise from Mojo magazine and in the form of British Blues Awards over the past five years, but a get-together jam session with previous cohorts Luther Dickinson, Alvin Youngblood Hart, Jimbo Mathus and Cody Dickinson seems to be a bit of a stretch. The disc actually includes banter amongst the participants as they formulate and jam the ten actual songs.  As with any jam, there are serious highlights and low points.  Considering the interim banter, I can't see this as an essential disc until / unless Siegel reaches the stature of, say Dylan, but nonetheless it makes an interesting listen. It's all acoustic and plenty "rag tag", but still interesting to hear the interaction. Fortunately, we are spared the "you get to listen to everything for however it transpired before getting the basic song" approach tag tis reserved for the deities of music. It's folksy, acoustic and primal in its own way.  Best lyrical line? "They say every dog has its day, but every day is a bitch!"  I can't quite imagine listening to the entire disc repeatedly, but it is an interesting peek in on a jam with this grouping. Click here for an interview with live performances from Siegal and his regular electric band. This isn't really representative of the disc which is an acoustic jam.
Kopasetically,
Bebop