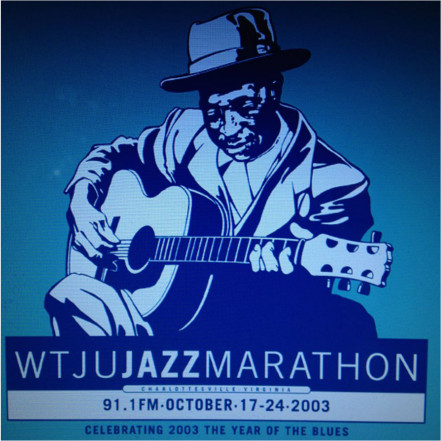 New Blues News – 4/18/2016
New Blues News – 4/18/2016
Blues Point – At A Crossroads (Self-produced): Blue rock band from Poland who swing with a jazzy or fluid sound tempered with a blues seasoning. The group has a jazz-inflected style that is solidly connected to the blues. All songs are originals by Wlodek Sobczak (vocals, guitar, bass) and lyricist Pawel Mrowiec. The remainder of the players are Mirek Borkowski (guitar), Jakub Kinsner (drums), Piotr Tarnoawski (bass), Jacek Prokopowicz (keys), Bartosz Leczycki (harmonica), Laura Godziejewska (vocals), and Bartosz Tkacz (reeds). Not the deep blues, but the disc does raise the issue of the universality of the blues itself. BTW, the lyrics have been translated into English. Click here to sample songs on this disc.    
Michael Jerome Brown – Sliding Delta (Borealis): Folk blues covers from singer/guitarist Brown brings the older classics to life on this disc.  Browne's style is faithful to the originals as filtered through the current sensibilities. The songs he covers come from Mississippi John Hurt, Tommy McClennan, Mississippi Fred McDowell and Skip James among others. Folk blues and general folk music fans alike should definitely check this disc out! Solid performances throughout. The cover/remake of "Living In The Whitehouse" (Johnny Shines) is an amazing standout! Click here to listen to samples from this disc.   
Mike & Aleksi Glick – Generations: Two For The Blues (Self-produced): Father / son duo (Mike on lead vocals & guitar; son Aleksi lead guitar & vocals) present an interesting assortment of topical originals (particularly, Katrina Blues, Living While Black, and Black Gold); reinterpretations of three works by Langston Hughes; and a cover of the 1964 R&B release Down Home Girl. Click here to listen to sample songs from this disc. The first four in the list are on this release.   
Jeff Plankenhorn –SoulSlide (Lounge Side): Seasoned slide guitar master / singer / songwriter "Plank" Plankenhorn releases his fourth disc and it covers a lot of ground. He has a strong vocal style and his slide work must readily peal the paint off the walls of whatever club he is playing. His sound is a solid blend of soulful blues rock with a side of gospel and a strong side of country. He explains, "My dream was to mix Sacred Steel influences like the Campbell Brothers and Robert Randolph with the Dobro stylings of Jerry Douglas and Uncle Josh Graves…" The core band includes Mile Zuniga (guitar, piano, backing vocals), Yoggie (bass), and Brannen Temple (drums), occasionally augmented by vocalists Ruthie Foster and Malford Milligan, Dave Scher and Tim Pierce (guitars), Rami Jaffe and Peter Adams (keys), and the "rest of the Resentments" (Scrappy Jud Newcomb – guitar, Bruce Hughes – bass, and John Chipman – drums). That's probably the result of sessions being recorded in several locations.  Click here to listen to the songs on this disc.   
Swamp Cabbage – Jive (Chicken Head Knob): Swamp blues band trio currently based in New Jersey though guitarist/singer/group leader Walter Parks is originally from Jacksonville, FL, where "swamp cabbage" – the stewed heart of a Florida Sabal palm tree – is a local food tradition as well as the source of the band's name.  Parks played backup and toured with Richie Havens for a number of years prior to forming this band along with drummer Jagoda and bass player Jim DeVito. Guests Eric Brigmond (organ) and Peter Sparacino (bari sax) add to the brew. The disc's title may say it all. Any group that opens its disc with a song called "Butta" ("that's how we say it in the South) is bound to take you for a ride. This particular ride starts on the sly side and and gets cagier and more or less bizarre as it goes along. I mean it is "Jive". Certainly worth checking out if you like the swamp sound where the tongue is firmly planted in cheek. Click here to sample the songs on this disc. 
Kopasetically,
Professor Bebop