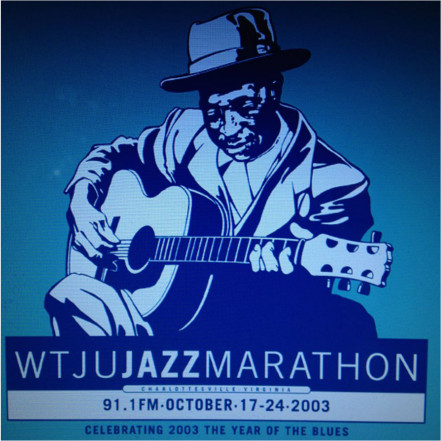 New Blues News – 3/7/2016
New Blues News – 3/7/2016
Toronzo Cannon – The Chicago Way (Alligator): Toronzo Cannon's current release represents the best elements of Alligator Records' "Genuine Houserockin' Music": a deep blues base deeply infused with modern rhythm and blues flash and style. It's the uptown Chicago style. The disc contains eleven original songs from the veteran Cannon that are mostly aimed at an older, but not so old, blues crowd. Titles include "Bad Contract" (divorce), "Walk It Off" (dealing with frustration and infidelity), "Midlife Crisis" and "When Will You Tell Him About Me?".  In addition to Cannon's vocals and solid guitar, the players include Brother John Kattke (B-3, piano, keys), Pete Galanis (rhythm guitar), Larry Williams (bass), Melvin "Pookie Stix" Carlisle (drums) and a horn section (Doug Corcoran – trumpet; Steve Eisen – tenor sax; Robert Collazo – bari sax) on two songs.  Click here to listen to the songs on this disc.
Steve Gilbert – Hempstead Highway (HTone – self produced): Veteran singer/songwriter/guitarist Gilbert has been playing roots music (blues and alt country) since the 70's. Now back in his home state (Texas), he is focusing on his love of the blues. This disc includes eight original compositions and five classics such like Muddy's "Streamline Woman" and Willie Dixon's "Bring It On Home To Me".  Gilbert is supported by Jeffrey Hamby (bass), Carl Owens (drums) and guests William Hollis (Hammond organ on three songs), Eugene "Sparetime" Murray (vocals on "Shake That Thang" and backing on one other song), Kevin Fitzpatrick (acoustic guitar), and a hand-clapping chorus on two songs. The sound is straight forward electric blues. Click here to listen to several songs from this disc.
Mike Pachelli – Fade To Blue (Fullblast Recording – self-produced): Veteran guitarist/singer/songwriter/producer Pachelli's most recent disc is a slick blues rock collection of eleven originals.  He is supported by Rich Russo (drums), Kevin McKendree (keys), and Baba Elephante (bass) with additional or substitute keys (Lance Abair, Joseph Wooten), Bryan Cumming (horns on one song) and Regina Mccrory, Kenny Marks and Cecile Pachelli (background singers).  While most of the songs are centered on love, frustration, having the blues or good times, "What'll I Tell My Son" is a noteworthy social commentary about the declining state of the world.  The music is highly polished and the band would certainly fill the dance floor in live gigs.  Click here to listen to songs on this disc. 
Various Artists – God Don't Never Change: The Songs Of Blind Willie Johnson (Alligator): An interesting tribute to Blind Willie Johnson, featuring the incomparable, apocalyptic Tom Waits, the ravaged vocals of Lucinda Williams and the timeless vocals of the Blind Boys of Alabama, as well as performances by Derek Trucks and Susan Tedeschi, Cowboy Junkies, Luther Dickinson & the Rising Star Fife & Drum Band, Rickie Lee Jones, Sinead O'Connor, and Maria McKee. For the most part, this is not the mellow folky remembrance of an exceptional old folk-blues  performer, but is instead an uncanny and fitting modernization of the "shock and awe" of the message of God's wrath. Entry into heaven is not a given – it must be earned. Click here to listen to songs on this disc. Be sure to start with Tom Waits' opening track!
New Soul Add:
The James Hunter Six – Hold On! (Daptone): James Hunter is back with his soul-inflected set of ten new originals and strong support from his band. The sound is often slightly syncopated or latin-tinged and often reminiscent of  the proto-soul of Sam Cooke and others in the early 60's. There's a bit of road rasp in Hunter's voice these days, but the performances are just what his fans found so effective when he first broke out a decade ago. The band includes Hunter (guitar, vocals), Lee Badau (bari sax), Damian Hand (tenor sax), Jason Wilson (bass), and newcomer Andrew Kingslow (keys, percussion). The original four have been recording and performing with Hunter for over a decade and they are tight and just right!  The sound is deceptively simple, but it is effective and infectious. It is noteworthy that they now identify themselves as the James Hunter Six. A "must listen" for soul fans! Click here to listen to the title song.
Kopasetically,
Professor Bebop