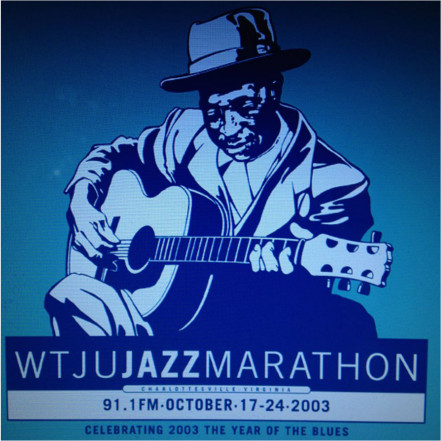 New Blues News – 2/9/2014
New Blues News – 2/10/2015
New Blues Adds:
Tinsley Ellis – Tough Love (Heart Fixer Music):  Veteran blues guitarist/singer/songwriter Ellis presents ten new original blues songs.  His sound is reminiscent of earlier Robert Cray (though his vocals are not as strong). In general, his vocals work best on the faster tunes though his declarative style on the ballads is not bad. The soundscape is melodic, smooth and straight forward.  Supporting musicians include Kevin McKendree (keys, percussion), Lynn Williams (drums), and Steve Mackey (bass) with brass added on one song.  All-in-all a solid offering.  Click here for a sample from Eliis' previous release from a year ago.
Gov't Mule (featuring John Scofield) – Radio Sampler (Evil Teen):  This sampler is a promo for 3 Gov't Mule releases due between late January and March of this year.  It opens with four selections from a 1999 collaboration featuring Scofield (g), Warren Haynes (g), Allen Woody (b), Matt Abts (d), and Dr. Dan Matrazzo (keys).  Four funky jams that will definitely put a dip in your hip and a glide in your slide!  This intro samples the double disc "Sco-Mule" featuring Scofield  that has just been released.  And there's more: a five-tune sample of the 2006 New Year's performance with reggae star Toots Hibbert (vox, g).  Danny Louis replaces Matrazzo on keys, Andy Hess is on bass, Gordie Johnson on guitar, and there are a host of horns and back-up singers.  These cuts are a preview of a set due for release in March. The soul/reggae sound is totally infectious.  The final cut finds the Mule returning to the Rolling Stones' oeuvre with "Can't You Hear Me Knocking" from a 2009 performance that will be part of March's Independent Record Store Day.  The band features Haynes, Louis, and Abts with Jorgan Carlsson (b), Jackie Greene (g), and Steve Elson (sax).  Party time from start to finish!  BTW, their performance with Scofield in Cville is SOLD OUT.  Click here for a sample from the disc! 
JJ Grey & Mofro – Ol' Glory (Provogue):  JJ Grey returns with a new original collection of his own brand of soul-rock-blues, including some boasts and come-ons, but also a number of reflective moments.  Grey (vox, g, keys, dobro) has solid support from his regular crew: Anthony Cole (d, organ), Todd Smallie (b), Andrew Trube (g, dobro), Anthony Farrell (keys), Jeff Dazey (sax), Marcus Parsley (trumpet) and Kalen Dennis (vox) with guest appearances one one cut each by Luther Dickinson (g) and Derek Trucks (g) and by Dennis Marion (trumpet) and Art Edmaiston (sax) on the anthemic "Turn Loose" .  The sound is often big and there are some intriguing lyrics.  It's somewhat a mixed bag, but there is a lot to like here!  Click here for a trailer for this new disc.
The Reverend Peyton's Big Damn Band – So Delicious (Yazoo/Shanachie):  Stomp down, get down, outta town, old time music from this gritty Brown County, Indiana trio!  Trio?  With Reverend Peyton on slide and finger style guitar and harmonica, "Washboard" Breezy Peyton on washboard and other percussion, and Ben "Birddog" Bussell on drums and other percussion and everyone singing, it's the sound that's BIG not the number of players.  All of the songs are originals and the performances are irresistible, especially if you are drawn to the raucous sounds of blues like those from the North Hill Country.  There is a sizable slice "blue collar classist" attitude, but don't be looking for any apologies. Fans of the Buzzard Hollow Boys will likely find some parallels in this renewed old time sound as well.   Click here for a sample – one of the tunes on the disc and a perfect representation of this disc.
Willie West – Lost Soul (Timmion):  Late 2014 recordings by this former NOLA soul singer who among gigs as a leader also sang with the Meters before moving to Minnesota post Katrina.  The music is laid back in the softer soul style of the 70's (think Isaac Hayes without strings or Al Green with a little less funk and less style). The background has a sparse and  intimate quality which supports West's blue soul style quite well. The guitar, organ, bass and drums are the prominent element in the music with brass support on some songs.  There is a list of musicians, but it does not identify who is playing on which songs.  This is warm, straightforward music that draws in the listener and and makes you feel right at home.   Click here for a sample of the lead off song for this disc.
Copasetically, The Professor