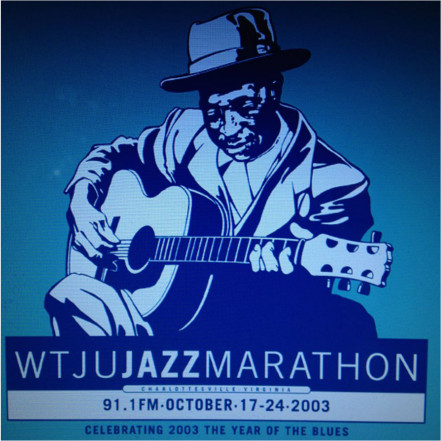 New Blues News – 2/11/2015
New Blues News – 2/11/2016
Joanne Broh Band – Wicked Cool (Double Y): Vocalist Joanne Broh fronts a blues quartet that features Jerry Zybach (guitar), Jim Badalich (bass), Dan E. Miller (drums), and Gus Russell (keyboards) with support from guests Mitch Kashmir and Hank Shreve (harp), and Dana Hellman, Dave Bender, Sean Flannery, and Linda Kantner (horns) on a couple of songs. Five of the nine songs are band originals. A particularly interesting one and a unique tribute is "(Shake 'er) Like Josephine Baker".  The band plays well as a unit. Click here and scroll down to listen to samples of the songs on this disc.
King Louie & LaRhonda Steele – Rock Me Baby (Shoug): Organist/bandleader King Louie and soulful vocalist LaRhonda Steele are the leaders of a polished and soulful band based in Portland, OR. The sound is classy, uptown, jazzy soul blues. Steele is a full voiced soul jazz stylist and Louie and band mesh tightly with her. The set list covers a range but always within the band's and singer's stylistic center. That translates into a performance that fully honors both. The songs vary from "Twenty-Nine Ways" (most often associated with Willie Dixon), followed by the Isley's "It's Your Thing" mellowed down to a swinging, smooth soul number and includes "Phenomenal Woman" (words by Maya Angelou), and rounded out by way of a jazzy "What A Difference A Day Makes", "Walking The Dog", a nice version of "You Make Me Feel Like A Natural Woman", and closing with "Blue Moon". The band's greatest aspect is that they honor the songs but always within their own style and musical center – the best of both worlds. Click hear to listen to a sample song from this disc.
Magic Sam Blues Band – Black Magic (Delmark): This is an expanded re-issue of Magic Sam's second and final release before his death at age 32. For those who are familiar with the original release, the differences are (1) better sound; (2) a couple of previously unreleased takes of songs on the original disc; (3) if you bought the original release, there were a few songs that were not originally issued until an expanded issue a few years back. Sam was clearly destined to be the next blues super star – his playing was terrific and his style so tough! The backing band included Eddie Shaw (sax), Lafayette Leake (piano), Mighty Joe Young (guitar), Mac Thompson (bass), and Odie Payne, Jr (drums).  Essential electric blues!  Click here to hear a sample song from this disc.
R.B. Stone – Some Call It Freedom (some call it the blues) (Middle Mountain Music): Stone has a number of releases, beginning in roughly 1983.  He has been identified variously as a blues cowboy, a country blues player, an Americana singer/songwriter, and a roots rocker and as this disc demonstrates, he's a little bit of all those labels.  He is now based in Nashville, probably the most hospitable to his style. He wrote all of the songs on this disc and touches on each of those styles. Stone sings and plays harmonica, cigar box guitar, and regular electric guitars. His band includes Terrance Houston (drums) and Larry Van Loon (keys), with Rasndy Coleman and Josh Fairman trading off on bass and there are guest appearances by guitarists Tim "Too Slim" Langford and Austin Young on one track a piece. Click here to listen to the title song.
Racky Thomas – Goin' Home (Self-produced): Thomas has been dedicated to the blues for over 20 years, singing and playing guitar and harmonica.  His repertoire spans older acoustic blues associated with Leadbelly, Mississippi John Hurt, and Charlie Patton to urban blues like classic Chicago and Big Joe Turner. The shift on this disc gives it appealing variety. Thomas shifts around from solo to band, getting back-up from Pete Henderson (guitar), Michael "Mudcat" Ward (bass), Michael Avery (drums), Matt McCabe (piano), John Juxo (accordion), and Carrie Johnson and Shavonne Moore (vocals).  It seems his would be very good live act.  Click here to listen to samples from this disc.
Kopasetically,
Professor Bebop