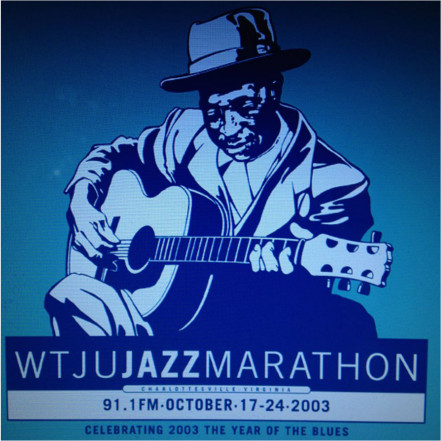 New Blues News – 1/25/2016
New Blues News – 1/25/2016
Andy Santana & The West Coast Play Boys – Watch Your Step! (Delta Groove): Andy Santana is a new name to me, but I can't imagine why or how. The cat plays a direct and totally straightforward harmonica (nice tone without showy tricks) and some solid lead guitar on almost half of the songs on this disc. He wrote three songs, co-wrote one with Rick Estrin, and he sings throughout. His voice, though not particularly powerful, has good expression. He also has gathered some first class support on this disc: guitarists Kid Andersen, Anthony Paule, Mighty Mike Schermer, Bob Welch, and Rusty Zinn (the latter plays rhythm guitar, as does Paule, most of the time!).  Andersen adds keys on several cuts as do Lorenzo Farrell and Nate Ginsberg on others; Mike McCurdy and Mike Phillips handle bass and Robi Bean, D'mar and June Core share drumming duty. There is also a horn section on two songs! Santana's song choice is mighty fine as well: he covers songs from Carol Fran, Bobby Parker, Dave Bartholomew, and Chuck Willis. Fine rockin' blues!  Check it out.   Click here to listen to samples of songs on this disc.
Keith Stone – The Prodigal Returns (Self-produced): N'awlins native Keith Stone – guitarist, blue soul vocalist, and composer of all songs except the traditional opener and closer – synthesizes the classic 60s sound of his home town. In addition to his large but easy vocals, Stone has gathered musicians who can play soul blues that honors the Big Easy's soul sound, as distinct from its formative funk: David Hyde (bass), Nelson Blanchard (drums, organ, piano), Lacy Blackledge (trumpet), Mike Brousard (tenor and bari saxes) with guest performances by Bruce "Sunpie" Barnes (accordion), Bobby Henderson (alto sax), and Dr. John and vocalist Elaine Foster and others on the deeply classic opening and closing tracks. NOLA fans or others simply looking for a current entry point should check this session out. I regret I'm unable to find a sample to share.
Tedeschi Trucks Band – Let Me Get By (Fantasy): In the 1990s, the Derek Trucks Band built upon the inflections and extensions of blues, rock, soul and jazz so well elaborated by the Allman Brothers and others some years before. Trucks and band intensified that fusion with a world/jazz blend that set the standard for jam and progressive bands everywhere. This new disc is another exceptional artistic expression and the most successful fusion of the musical identities of Tedeschi and Trucks to date. It is a hybrid of what they have accomplished heretofore and the base of what can and should follow.  As with the best of The Trucks Band, the performances are fully unified as well; all compositions on this set, as a matter of fact, were collaborations of at least two or more band members. This disc is a celebration of fusion and both personal and musical unity.  Listen, study, buy it, digest it, groove to it. A "Certified Professor Bebop Wax Devoid of Cracks"! Personnel: Susan Tedeschi, Derek Trucks, Doyle Bramhall II (guitar), Kofi Burbridge (keys), JJ Johnson & Tyler Greenwell (drums), Tim Lefebre (bass), Mike Mattison, Mark Rivers, Alecia Chakour (vox), Kebbi Williams (sax), Maurice Brown (trumpet), Saunders Sermons (trombone). Click here to listen to a song from this new disc and listen all the way through!
Walkin' Cane Mark – Tryin' To Make You Understand (Enable Records): Veteran journeyman harmonica player / singer / songwriter Mark Brehm's re-release of a remastered disc from a few years back. He modeled his harp playing on the styles of Sonny Boy Williamson #1 and Lazy Lester and has played with Junior Wells.  He also toured with Nappy Brown for  a few years in the late 90s. Most of the songs are originals. It seems Brehm was mostly a shouter, as there is evidence of significant road wear in his vocals. Musical support is provided by Kirk Hawley (guitar), Brenden McBride or Gordon Lynde Jr (bass) and John Rumbaugh (drums).  Click here to listen to the opening track on this disc.  Note: this track is the most fully produced and polished of the selections.
Chris Yakopcic – The Next Place I Leave (Yako – self-produced): Resonator guitarist/ singer/ songwriter Yakopcic (pronounced Ya-Cop-Sick) offers his second recording with mostly original songs and a few outstanding covers (Robert Johnson's Preachin' Blues and Phonograph Blues, Mississippi Fred McDowell's Write Me A Few Lines and Leonard Cohen's Tower of Song). Yakopcic sings with inflection in his natural, unaffected voice and that enhances the presentation. He is accompanied by Leo Smith (bass) and Brian Hoeflich (drums), both of whom accent Yapocic's singing and playing in a completely sympathetic and supportive manner.  Click here to sample a few songs from this disc.
Kopasetically,
Professor Bebop