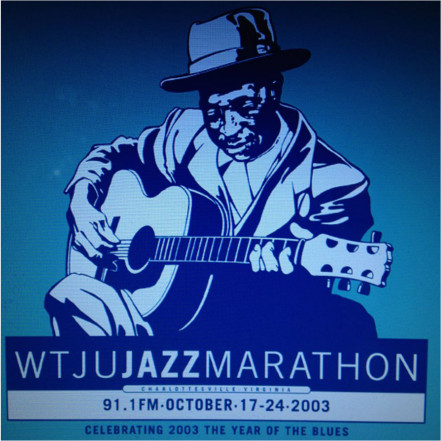 New Blues News – 1/24/2017
New Blues News – 1/24/2017
Jon Gindick – When We Die, We All Come Back As Music (Self-produced): Harmonica player/instructor/author Jon Gindick has created numerous books and videos on playing the harmonica, but this is apparently his first disc purely as a performer. He has a talky vocal style, plays guitar and plays great harmonica. He wrote all of the songs on the disc as well. He is supported throughout the disc by producer Ralph Carter (bass, keys, drums, percussion, backing vocals) and there are other guest players who join in on songs here and there: Louie Broussard (drums), Chuck Kavooris (slide guitar), Brad Rabuchin (guitar), Ken Stange (piano, organ), Bill Biller (sax, clarinet), Bobby Loya (trumpet) and Al Walker (tenor sax). Click here to listen to the songs on the disc.   
Steven Graves – Captain Soul (Self-produced): Steven Graves identifies his style as American roots music. It has a ring in my ears more like guitar driven rock'n'roll from the 70s and I would say that is certainly the root of the sound. He has released six discs previous to this one. All of the songs here are originals. He is supported by numerous players on the disc, the regulars being David Mendoza (bass, harmony vocals), Travis Cruse (guitar) and drummers David Tucker and Jim Coulson. Keyboard duties are handled by Art Alm, John R. Burr, Jon Dryden and Dayan Kai (also guitar); and numerous other musicians and singers. Many of the songs have themes around doing the right thing and have a religious tone. Click here to listen to samples of the songs on this disc.   
Little Mike – How Long? (ELROB): Little Mike Markowitz formed his band the Tornadoes in 1978 and has been blowing his powerful harp in front of the group ever since. Paul Butterfield was a big help in Mike's development and he has played and recorded with many blues greats, including Jimmy Rogers, Pinetops Perkins, Hubert Sumlin and Zora Young. This disc features eight originals and four covers including JB Lenoir's "How Long", Eddie Taylor's "Bad Boy" and Bobby Timmons "Moanin'". The Tornadoes include Cam Rob or Dave Sweet (drums), Troy Nahumko and John Edelmann (guitars), Ken Stearns (bass, guitar)and Mitch Margold (B3). Everybody is on point with the straight ahead Chicago by way of Brooklyn blues. Recommended! Click here to listen to samples of the songs on this disc.   
Clint Morgan – Scofflaw (Lost Cause): Singer/songwriter/pianist Clint Morgan reminds me of a rockin' country & blues man with more than a touch of Johnny Cash in his voice. There's a huge "good vs bad" or "God vs the Devil" across the songs and it's not at all clear which side will win. Morgan has more passion on the "outlaw" material and more shame or resignation on the teachings of the Bible. There is some hard rock here and some folksy country hymn singing. Most of the musical support is provided by Kenny Vaughan (guitar), Rob Thorworth (acoustic guitar, rhythm electric guitar), Dave Roe (bass), Jerry Roe (drums), Kevin Johnston (percussion, keys), Jonathan Yudkin (fiddle), Jim Hoke (dobro, harmonica, "jaw harp', sax, autoharp, clarinet, mandolin, side guitar) and Maria Muldaur (vocals). The disc gets into your head sometimes in a really good way and, at others, in a troubling way. The boasts and hard guy images are truly strong. Several previous reviewers have called this the best Americana release of the year. I couldn't argue or support that assertion, but I do think it's worthy of our attention. Click here and scroll down to listen to samples of songs on this disc.   
Scotch Hollow – Little Tortuga (Self-produced): Scotch Hollow is a roots band that mixes a generous helping of country twang with just enough blues to stir the pot. The group was founded by Mark Verbeck (guitar, songwriter) and vocalist Carly Martin. Based in Kansas City, the group now includes JD Linn (bass), Benjamin Scholz (drums, percussion), Brady Buster (harmonica) and Joel Schuman (piano). Verbeck wrote all but three songs and those were written by Little Walter, Howlin' Wolf and Blind Willie Johnson. The performances are solid and spare as one would expect for this style of music. They certainly can raise a little sand in the down-home way. The disc is expected for release in April, but click here for a live slice of a song on the new disc.   
Kopasetically,
Professor Bebop