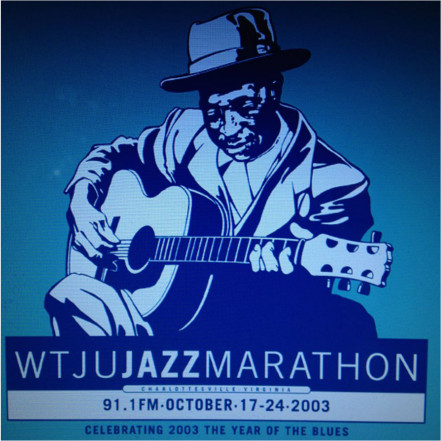 New Blues News – 11/23/2015
New Blues News – 11/23/2015
Micke Bjorklof & Blue Strip – Ain't Bad Yet (Hokahey!): This is the second release by this Finnish blues group, led by singer / harp player / guitarist Bjorklof and featuring Lefty Lappanen (lead guitar / backing vocals), Teemu Vuorela (drums), Seppo Nuolikoski bass, backing vocals), and Timo Roiko-Jokela (percussion), with Tim Lewis guesting on keyboards on several songs. All of the material is original. Micke cites Deep Purple, Whitesnake, Led Zeppelin, and Bad Company as initial influences and doorways to the blues, but this disc is never even remotely that heavy on the rock side, undoubtedly having been softened by influences from New Orleans, including Snooks Eaglin, John Mooney, Tab Benoit, the Neville Brothers, Dr. John, Anders Osborne, and Fats Domino among others. This band is tight and, even though not deep down in the cut, blends its influences well. Themes also vary from relationships ("Get Ya In Da Mood" and "Hold Your Fire Baby") to some deep thought about world politics ("Rain In Jerusalem").  Click here for an introduction to this disc.
Blinddog Smokin' – High Steppin' (Silver Talon): This band has been boogyin' its woogie for about a decade, during which time they have backed up Bobby Rush and Dr. John, as well as doing their own thang. The group features Carl Gustafson (lead vox, harmonica), Chalo Ortiz (guitar), Roland Pritzker (bass, vox), "Chicago" Chuck Gullens (drums, vox), Mo Beeks (keys, vox), Linda Gustafson (vox) and Chris White (bass, vox) with guests Billy Branch (harmonica), Shane Theriot (guitar), David Torkanowsky (piano), Matt Rhody (violin), Nick Ellman (clarinet), Tommy Broderick (steel guitar), Eric Bernhardt and Travis Blotchy (saxes), Mike Fulton (trumpet),and David Phy (trombone).  This is a group that is looking to have a good time and to bring the audience right along with them.  A touch of blues, some hi-de-ho, a bit of rockin' and an extra slice of funk – as the liner says, it's "the rooster in his strut"!  Click here to catch the opening song (definitely the best on the disc).
Kathy & The Kilowatts – Groovin' With Big D! (Lectro Fine): Time for a visit to the past – the 1970's to be specific. Singer / songwriter Kathy Murray and the Kilowatts – Bill "Monster" Jones (guitar), Hans Alehag (bass, organ), Doyle Bramhall, Sr (drums), Dan Torsion (saxes), Booka Michel (percussion), and Floyd Domino (piano) put this music of tape in the1990's in Austin. They were basically a bar band that grew in popularity as they added their own material (thanks mostly to Kathy's writing).  The style is one we don't hear much these days – everything is pretty straightforward. There are no guitar effects and, with a couple of exceptions, and even the vocals are unadorned (no adopted accents or vocal affectations). Basically, the group was developing a style of their own. Of course, Doyle Bramhall, Sr, who played with Jimmy Vaughan and did significant session work, and Floyd Domino, an early member of Asleep At The Wheel and extensive session musician, are the "names" in the group, but this was part of the beginning  for both. Click here for a live performance of a song from the disc written by Kathy.
Mississippi Bigfoot – Population Unknown (Silvertongue): It almost goes without saying that blues affected or, perhaps, infected bands these days blend rougher folk/blues/rock elements into one of the more recognizable sounds around.  The band includes Christina Vierra (lead vocals, ukulele), Johnny Holiday (guitar, piano, vocals), Ashley Bishop (guitar, vocals), Gary Dale (bass, vocals), and Doug McMinn (drums, harp, vocals) who deliver their rustic, rockin' blues in the form of eight original compositions like "Burn That Woman Down", "No Flesh In Outerspace", and "Who's Gonna Run This Town".  They also cover "The Hunter" (uncredited to Booker T Jones, Steve Cropper, Al Jackson, Duck Dunn and Carl Wells).  The songs are performed with attitude, aided and abetted by Vierra's gruff vocals and the "this is plugged-in, bluesified, rock'n'roll music so don't look for fancy" style of the musicians.   Click here and scroll down to listen to the songs on this disc.
Monkey Junk – Moon Turn Red (Stony Plain): This Ottawa-based blues rock trio features Tony D (Diteodoro) on lead guitar and backing vocals; Steve Marriner on lead and backing vocals, "baritone" guitar, harmonica, vibes and keys; and Matt Sobb (drums, percussion, backing vocals) performing nine group originals and one cover "Hot Hot Papa" written and sung by guest David Wilcox. Other guests include Gordie Johnson and Steve O'Connor (organ), and Ken Friesen, Nick Diak, Kelly Prescott and Kelly Sloan on additional vocals. There is certainly a blues connection, but rock is the predominant influence here. In the words of reviewer Bob Boncey of Blues Matters (UK), "The name MonkeyJunk comes from Son House, who once said 'I'm talking about the blues, I ain't talking 'bout no monkeyjunk.'"  Click here to listen to samples.
Kopasetically,
Professor Bebop