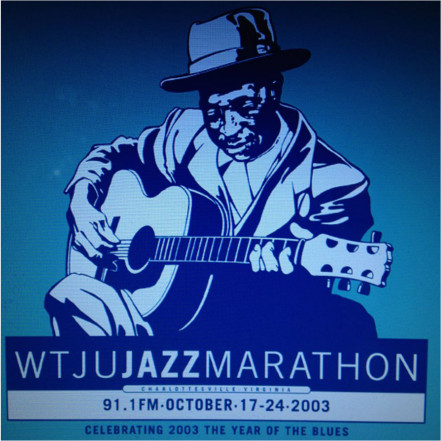 New Blues Adds – 11/24/2014
New Blues News – 11/24/2014
Detroit Frank DuMont – Let Me Be Frank (self-produced): Long time guitarist who has dedicated his energies to the blues, mostly as a supporting musician or as leader of a house band and has backed James Cotton, Luther Tucker, and John Sinclair.  As indicated on this CD with recordings from the early 90's and as recently as 2012, he certainly is a solid player and a fair singer, though he labors on some vocals.  The material includes mostly standards focused on Robert Johnson, Freddy King, and BB King and there are a few guests, such as David Maxwell and Victor Wainwright (keys) and cameos by Bobby Forte (sax), David Hood and Billy Cox (bass).    Click here for a live sample.
Eric Gales – Good For Sumthin' (Cleopatra): Rocker / blues rocker Gales has long been recognized as a gifted guitarist and has frequently been compared to Jimi Hendrix.  He does have a fluidly electric style and comparisons to Hendrix are certainly warranted, but he is not just an imitator.  In addition to the strong Hendrix influence, Gale adopts the rock style of the heavier 70s bands and also recalls Living Color;  at others, he's more like Prince without the freaky.  This disc's blend is rock at the core, with splashes of jazz-rock, uptown soul, and pop-influenced blues.  There is probably something here for every blues ROCK fan, heavy rock fan, Hendrix lover and those who have very eclectic soul-pop-rock-psych tastes.  Gales is backed by Joel Thomas Whitley (b), Lamar Carter (d), and "Dylan" (keys), with guest appearances by Zakk Wylde (g, worked with Ozzy Osbourne) and Eric Johnson (g – listed among the 100 best guitarists, has amazing facility like Gales and hangs and jams with Sonny Landreth).  I'd advise sampling first, but holding your judgment until it has had ample opportunity to sink in, especially if you were a dedicated Jimi fan.  Adventurists – listen carefully – there is some amazing playing here!  Those who prefer more classic blues can safely move on along.  Click here for a live performance in Memphis last May.
Kelley Hunt – The Beautiful Bones (88 Records): Kelley Hunt presents a new collection of original blue soul-gospel songs that showcase her soulful voice and style to the hilt. Her music is a straightforward gospel, soul and country blend.  Hunt states that her basic influences came from "listening to early blues, R&B, roots rock, jazz and gospel influences — artists like Ruth Brown, Mahalia Jackson, Billie Holiday, Ann Peebles, Ray Charles, Dinah Washington, Aretha Franklin, Charles Brown….", and it is the spiritual element has the strongest influence on these compositions.  Even though this release is being marketed that way, I wouldn't really call it a blues disc, but if you are a fan of the simplicity and directness of the classic soul and country blends associated with the 60's updated for today, check this out!  Hunt plays some really solid piano and is supported by a tight band that includes Bryan Owings (d), Tim Marks (b), John Jackson (g) and Tony Harrell (organ).  Click here for live performance from earlier this year (first song is on this disc).
No new Soul or Gospel releases this week.