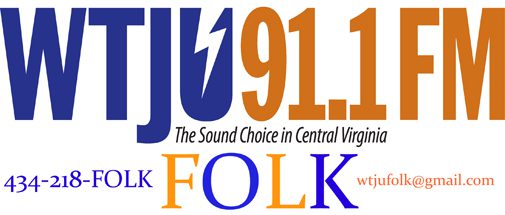 Best of 2014: Steve Kindig (Radio Tropicale)
As 2015 kicks off, various WTJU Folk staff look back on some of their favorite 2014 releases (or in a few cases albums which arrived at WTJU in 2014).  To see the other lists, including the final WTJU Best of 2014 compilation, click here.
Host: Steve Kindig, Co-Host of Radio Tropicale (Wednesday, 12-2 pm)
In no particular order:
Various/Feedback Madagascar/ARC
The music of Madagascar is as exotic as the big island's many plants and animals that are found nowhere else on the planet. Top tracks: "Maintsokely" and the guitar-driven "Marary Fo."
Rokia Traore/Beautiful Africa/Nonesuch
I'm a longtime fan of RT, and this CD didn't initially grab me like her previous one did. But the more I listened to it the more it grew on me. Top tracks: "Ka Moun Ke" and "Melancolie."
Kobo Town/Jumbie In The Jukebox/Cumbancha
A fresh spin on calypso, with strong influences of reggae and other island styles. Top tracks: "Mr. Monday" and "Postcard Poverty." But really, there's not a weak cut on this disc!
Sierra Leone's Refugee All Stars/Libation/Cumbancha
One of the most feel-good CDs of the year. Top tracks: "It's So Sorry" and "Manjalagi."
Amira Kheir/Alsahraa/Stern's
Enjoyable but hard-to-classify music from Sudan. The spare, spacious, mostly acoustic arrangements make it easy to appreciate the expressive beauty of Amira Kheir's voice. Top tracks: "Kasr Ajmiraya" and "Habibi Ta'al."
Habib Koite/Soo/Contre Jour
More melodic songcraft and wonderfully organic musicianship from one of Mali's biggest stars.
Noura Mint Seymali/Tzenni/Glitterbeat
Driving desert blues behind a voice you can't ignore. Top pick: "Tzenni."
Aurelio/Landini/Real World
If you like the Garifuna sound first popularized by Andy Palacio nearly a decade ago, give this disc a spin. Aurelio was one of the musicians on that project, and his music shares that same hypnotic groove. Top tracks: "Sananaru" and "Nafagua."
Malawi Mouse Boys/Dirt Is Good/IRL
Four guys, 15 self-penned songs infused with heartfelt joy, and those amazing harmonies…. It's all so good.
Toumani Diabate & Sidiki Diabate/Toumani & Sidiki/Nonesuch
The peaceful, precise beauty of these unaccompanied kora duets can almost seem to make time stand still. My favorite instrumental CD of the year. Top pick: "Hamadoun Toure."