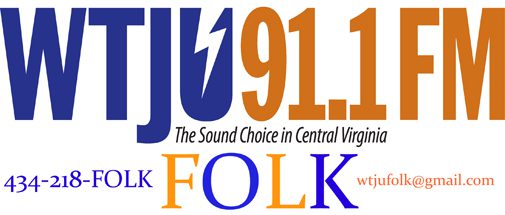 Best of 2014: Ron Povich (World Turning)
As 2015 kicks off, various WTJU Folk staff look back on some of their favorite 2014 releases (or in a few cases albums which arrived at WTJU in 2014).  To see the other lists, including the final WTJU Best of 2014 compilation, click here.
Host: Ron Povich, Co-Host of World Turning (Friday, 12-2 pm)
Below is information about songs that came out in 2014 that I played on World Turning. These are some of the new tunes that I considered worthy of airplay on the show. I can't go so far as to rate the entire album, and these are not in any rank order. Most of the music on World Turning is thematic, topical, or focused on a particular country or region, so the selections generally span the years.
Song/Artist/Album/Label/Country
1. "Aline Sitoe Diatta" Sousou & Maher Cissoko Africa Moo Baalu ARC Mali & Sweden
2. "Apollo" Waraden Diabate (Seth Swingle) Djidja self-released USA
3. "Bump Lam Plearn" The Petch Phin Thong Band Sound of Siam, vol 2, Soundway Thailand
4. "Konil Ashar" Violons Babares Saulem Ai World Village France/Bulgaria/Mongolia
5. "Manos Enemigas" Aziza Brahim Soutak Glitterbeat Western Sahara
6. "Thikukulola" Milton Isaac Junior Wired for Sound Freeground Records Mozambique
7. "Fati Ka" Anansy Cisse (Rough Guide to Mali, vol. 2) World Music Network Mali
8. "He Who Makes Bush Fires for Others Kasai Allstars (Beware the Fetish-Congotronics 5) Crammed Discs D.R. of Congo
9. "Soukura" (It's Late) Alsarah & the Nubitones (Silt) Wonderwheel Sudan
10. "Allah Hoo" Fanna-fi-Allah (single) self-produced Canada / Pakistan