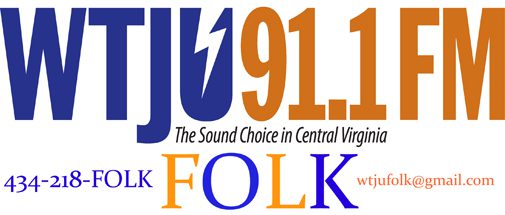 Best of 2014: Pete (Sunset Road)
As 2015 kicks off, various WTJU Folk staff look back on some of their favorite 2014 releases (or in a few cases albums which arrived at WTJU in 2014).  To see the other lists, including the final WTJU Best of 2014 compilation, click here.
Host: Pete, Sunset Road (Friday, 4-6 pm)
My Top 15, in no particular order:
We Banjo 3 / Gather The Good / Self
This quartet from Ireland(2 tenor banjos, guitar/vocal, fiddle) played their americana/irish music hybrid mix in Charlottesville in 2013 & immediately won me over with their great arrangements, infectious energy & out-of-the box musical ideas. Standout track: Old Time Son / Johnny O'Leary's – the transition between the first tune and the second kills me every time I hear it.
Red Dog Run / Red Dog Run / self
Debut cd from a band of veteran Ithaca, NY based old-time musicians, Richie Stearns, Jim Miller, Rosie Newton & Jed Greenberg. Standout track: a cover of Dirk Powell's 'Waterbound'.
Michael Barnett / One Song Romance / Compass
Solo outing by ex Deadly Gentleman – stellar fiddling, very cool tunes. Standout track: Hopped the Train to Hudson
Haas Kowert Tice / You Got This /Self
This trio(Brittany Haas, Paul Kowert & Jordan Tice) have always put out music at a high level individually. Together, & playing Tice's original compositions they excel. Standout track: Leadfoot
Frank Solivan & Dirty Kitchen / Cold Spell / Compass
Outstanding newgrass big-label debut from VA based band – gorgeous harmony singing, great instrumental chops & musically interesting material. Standout track: Cold Spell
Dirk Powell / Walking Through Clay/Sugar Hill
Dirk Powell has roots a mile deep & they show even though this is a very electric album by his standards. Reminded me of the Freewill Savages, of which he was a founder member. Standout track: All of them
Darol Anger / E–And' A / Adventure Music
Not a solo album: Fiddler Darol Anger surrounded himself with a group of much younger pickers & went to town on some great instrumental music. Standout track: Canyon Moonrise, written by, and recorded in homage to John McGann, who passed away much too early.
Darol Anger & the Furies / Darol Anger & the Furies / Self
This cd features the vocal talents of Emy Phelps, with lush arrangements by her partner Darol Anger. Standout track: Witchita Lineman
The Bucking Mules / The Bucking Mules / Self
Outstanding old-time music from NC band led by Joseph DiCosimo, & winners of the traditional band competition at the Appalachian String Band Festival in 2014. Standout track: Paddy Won't You Drink Some Cider
The ALT / The ALT / Self
Irish music trio comprised of John Doyle, Nuala Kennedy, Eamon O'Leary, formed primarily to explore their love of singing, but backed with plenty of their own instrumental clout. With John Doyle in the mix, you know it's going to be good, & this project proves to be no exception. Standout track: Lovely Nancy
Victor Furtado / Victor Furtado / Patuxent
Prodigious talent on display from 15 YO clawhammer banjo player, backed by veterans Nate Leath, Danny Knicely & Mark Schatz. Check him out on youtube..he's played with an impressive roster of musicians already. Standout solo track: Durang's Hornpipe Standout ensemble track: Gypsy
Danny Knicely with Wyatt Rice & Mark Schatz / Waltz for Aimee / Self
Danny Knicely does an all-guitar album with a couple of new acoustic music heavyweights & produces some exquisite music in the process. Standout track: Alex Blue Grassy
The Haden Triplets / The Haden Triplets / Third Man Records
Petra, Tanya and Rachel Haden are the triplet daughters of the late jazz bass legend Charlie Haden, produced here by Ry Cooder. Close harmony singing that you could only get from sisters growing up together…think the Roches meets old-time country. Beautiful! Standout track: Single Girl
Nate Leath & friends / Volume 2 / Patuxent
Virtuoso fiddling from Nate Leath, friends include Rushad Eggleston, Tatiana Hargreaves & Danny Knicely on this highly listenable and largely old-time tune laden album. Standout track: Spider Shoe
Love Canon / Greatest Hits Vol 3 / self
Charlottesville's favorite band (according to C'ville Weekly's annual poll) continue on the up-and-up with another album of 1980s hits done bluegrass-style. Sure, it's formulaic, but they really do it so well that songs that, in their original forms might well have put your teeth on edge, now make you sit up & take notice. Standout Track: None..they are all hits