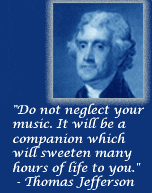 Airing Britten's War Requiem
Wednesday, 30 May 2012, marks the 50th anniversary of the first performance of Benjamin Britten's War Requiem at the newly built Coventry Cathedral. The cathedral was built adjacent to the ruins of the Gothic cathedral, which was devastated during the bombing of the City of Coventry by the Luftwaffe the night of 14 November 1940. The decision was immediately announced the next morning to rebuild the cathedral. The new cathedral was consecrated on 25 May 1962, and the War Requiem, commissioned for the occasion, was premiered there on 30 May 1962.
The War Requiem combines the Latin text of the Requiem mass with the searing poetry of Wilfred Owen, who was killed in the trenches in WWI only days before the cease fire. This monumental work has not lost any of its power or intensity today.
Britten was a pacifist, and his world view of peace and reconciliation was reflected in his selection of the soloists for the performance from among three of the major nations in conflict in both world wars: Peter Pears (English), Dietrich Fischer-Dieskau (German), and Galina Vishnevskaya (Russian). The Soviets, however, refused permission for Vishnevskaya to appear. With less than two weeks before the premier, Britten was without a soprano (despite having the programs printed up with Vishnevskaya's name in it). Britten turned to Heather Harper, who, with perfect pitch, was known for her ability to learn a part very quickly.
Benjamin Britten made a recording of the War Requiem in 1963, featuring Pears, Fischer-Dieskau, and Vishnevskaya, the soloist originally intended for the part. This Decca recording is now legendary, and it sold 200,000 copies in the first 12 months. Not surprisingly, it remains the definitive interpretation of this powerful work.
Heather Harper, however, made the War Requiem her own, singing it hundreds of times in performances. (According to the BBC Music Magazine, her last performance of it was in 1995.) She is featured on a superb 1991 Chandos recording of the War Requiem conducted by Richard Hickox, and her performance is impeccable. (The recording was a 1992 Gramophone award winner.)
To mark this occasion (and the recent death of Dietrich Fischer-Dieskau), I will be playing a complete recording of the War Requiem on Classical Sunrise on WTJU Charlottesville, 91.1 FM, or wtju.net, on Sunday 27 May 2012, between 6 and 9 AM EDT.