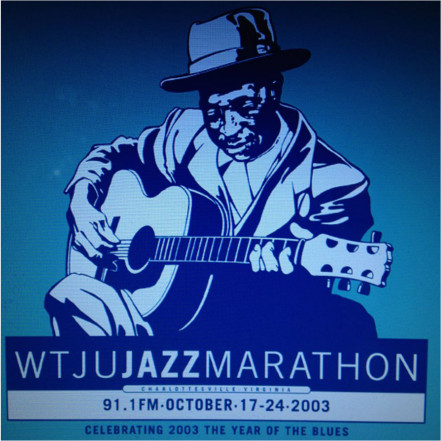 7/17/2015 – New Blues News
New Blues News – 7/17/2015
New Blues Adds:
Steve Arvey & Bill Buckman – Art Of Blues (Self-produced): Veteran blues players Steve Arvey (guitar, vocals) and Bill Buckman (piano) are the leaders of "Art Of Blues", a group dedicated to educating audiences about the history, styles and enjoyment of the blues.  Arvey played with numerous greats, like Homesick James and Honey Boy Edwards as well as the Chicago blues masters Jimmy Rogers, Junior Wells, and Hubert Sumlin. Buchman has a masters in music with deep focus on blues and jazz piano. The remainder of the group is Tony Smith (harmonica), Mike Dempsey (bass), and Rick Andre (drums). The band has a jazzy, self-assured swing that most often associated with veteran blues players who understand that tight playing that honors the space in the music as well as the notes.  You don't need a wall of sound to fill the bill. It seems this was initially intended as a souvenir from performances based on the quick fades during the applause at the end of songs.  Click here for a live performance by the group. Note: this performance is not on the above disc, but it is a good example of their sound.
The Betty Fox Band – Slow Burn (Self-produced): Classic soul or soul/blues fan? Check this disc out now! Betty Fox is a large-voiced soul singer who has terrific vocal technique, which allows her to sing a rather unstylized vocal on a swinging jump or a mellow, yet full soul or blues ballad and with a powerhouse, full-on shout with a gospelized warble reminiscent of Brittany Howard (Alabama Shakes) when things get hot. There's even a slice of Janis Joplin in there as well ("Baby Please").  Her band – Kid Royal (guitar, backup vox), Barry Williams (bass), Sam Farmer (drums) and Shawn Brown (keys) plays in a classic soul / beach style that suits her well – enough to rock the house but not compete with the lady in charge. Click here for a live version of the title tune.
Hot Roux – Stranger's Blues (Hi Hat): This California band is what every cook would expect from their name – a spicy, but somewhat laid back blend of Louisiana flavored rock'n'roll and country blues with a nice thick texture. The band is led by drummer / vocalist Jerry McWorter and features all original songs. The remaining ingredients include mixed guitarists (Tommy Harenrider, Frank Goldwasser, Ed Berghoff, and Pat McClure) and bassists (Brent Harding, Sam Bolle and Steve Nelson) with a side of background vocals by Brent Harding and Ed Berghoff.  If you are a fan of straightforward, journeyman bluesy and rockin' roll with a country twist, this could well be the best thing on the menu. It's tasty and just the right touch for summer!  Click here for a live version of the title tune of this disc.
Kern Pratt – Broken Chains (Self-produced): Greenville, MS guitarist / singer Pratt is a dedicated blues rocker who originally played and toured with Hamilton, Joe Frank and Reynolds in the 70's when he was 16.  He has continued to play and infrequently record over the years. The music is straight ahead blues rock with Pratt's guitar and singing at center stage.  He is an expressive player and there is some variety here, but this is basically good old journeyman blues rock. The supporting musicians include David Hyde (b), Nelson Blanchard (d), Sam Brady (B-3), Lacy Blackledge (trumpet), Bob Henderson (sax), Pete Verbois (bari), Chris Belleau (trombone, washboard) and Denise Owen and Elaine Foster (vocals) and guest spots by Luc Borms (harp), Eden Brent (piano), Kenny Neal (g) and Wes Lee (resonator guitar).  Click here for a sample from this disc.
Dave Steen & Jailhouse Tattoo – Town Full Of Secrets (Self-produced): After a brief performing career with his then band "Hawks" (they had a moderate hit with "Right Away" in 1981), Steen joined Warner Bros as a staff writer and has had songs recorded by Maria Muldaur, James Cotton, James Armstrong, the Cate Brothers, Solomon Burke, and Coco Montoya among others. Steen decided that he wanted to put together of songs that he's written that he enjoys, but haven't been picked up for recording.  He has an obvious attachment to novelty as evidenced by his instrumental call and response "Soda Pop" mixed in with his almost classic "let's help our buddy who's gone too far song "Let's Get You Home" and his wry lost love song, "Stayed Away Too Long".  I would advise listening first.  Though Steen has his moments, he's not Lieber and Stoller.  Sorry, there are no available samples!
Kopasetically,
Professor Bebop